H2 Viewers Aren't Happy About Viceland Taking Over Their Channel
H2 viewers encountered quite a rude awakening over the past week.
Fans expecting to see shows like Ancient Aliens and Modern Marvels instead stumbled across a new crop of series with titles such as Balls Deep, F*ck That's Delicious and Weediquette.
Nope, it's not your father's secondary History Channel anymore. Viceland, the new youth-skewing 24-hour cable channel from Vice Media and A+E Networks, replaced H2 on February 29. And although both media coverage and A+E trumpeted the news for weeks leading up to the switch, it still caught several audience members off guard.
"The only reason I didn't get rid of cable was because of the H2 network," one reader posted on Channel Guide's website, which has now clocked more than 1,000 comments about the flip (many of them vulgar). "The new change is horrible. I now can leave cable and go back to streaming what I want."
Another reader added: "The sad truth is that we are no longer the demographic to which the TV stations are marketing. They believe the under-30 crowd will produce the marketing dollars. Prepare for more of the same."
An A+E Networks insider said the company was receiving the same volume of phone calls it gets from any show cancellation. "It's pretty minimal," he said. "We were pretty proactive about telling fans what was happening and where the programming would be available."
And on the flip side, some reaction on Viceland's Facebook page has been positive to the new channel: "I just stumbled upon this TV channel recently and i had never even heard of it, but now i am addicted to it," wrote one poster. "I love all the variety it has and the different cultures. It truly is different and i like it a lot so far. Balls Deep is my favorite one so far. Viceland is one of my new favorite channels." Added another, about Ellen Page's new show Gaycation: "Incredible! So refreshing to watch something hard hitting & real. The interviewing, subject matter is just so touching & heartfelt."
RELATED: New Viceland Channel Developing Ben Stiller Musical Comedy
Although channel flips have become common these days, most makeovers are subtler than the steep turn from H2 to Viceland. When TV Guide Network turned into Pop, for example, it maintained programming such as soap opera repeats. ABC Family changed its name to Freeform this January, but kept the shows. Discovery swapped Military Channel into American Heroes Channel, but the network's patriotic vibe remained.
RELATED: Why The 700 Club Is Still on Freeform
In those cases, networks hope to hold on to part of the existing viewership base while also attracting a new crowd. But Viceland targets a much different (and extremely younger) audience than H2. Nielsen won't release Viceland ratings yet, but the network has low expectations: According to Advertising Age, it is promising advertisers that it will initially deliver a paltry 0.1 rating among adults 18-49.
H2 was never a major ratings performer—it usually sat in the shadow of its much larger big sister, History, which remains one of cable's most-watched networks. H2 launched in 1996 as History International, a sister to History Channel but focused more on world history. In 2011, the network was rebranded H2. As History Channel moved to more reality and scripted programming, much of its traditional documentary fare wound up on H2. But H2 also became known for its pseudo documentaries, particularly ones with a sci-fi bent.
In 2015, H2 averaged 392,000 viewers in primetime, placing it below Disney XD but above HLN in the rankers. The channel had dropped 11% vs. 2014.
For its final month of programming, H2 averaged 331,000 viewers. Its most-watched show for the week ending February 28—its final week on the air—was Hangar 1: The UFO Files, which averaged 516,000 viewers on Feb. 26.
H2 performed less in the adults 18-49 demographic–the one coveted by advertisers–which gave A+E further reason to make the switch, even though it might upset core viewers. It's only been a week, so it's too soon to tell whether H2 fans will have an impact, be it through social media or their cable providers.
It's a gamble, of course, whether Viceland can go any better. Much of its target Millennial audience has been fleeing traditional TV for digital platforms. Viceland creative director Spike Jonze told reporters in January that Vice nonetheless wanted to launch a linear cable network because "for us, as a company to get this kind of production budget can still only be done in TV."
As for what happens next to the H2 fare, viewers have so far said they haven't been able to find any of it on the History channel. Nevertheless, A+E Networks says in a statement that "programming that appeared on H2 is now available on History and the History mobile app. Please check History.com for details."
What do you think of the switch? Share your comments below. Here are a few less-vulgar comments found at ChannelGuideMag.com: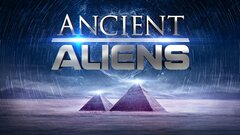 Powered by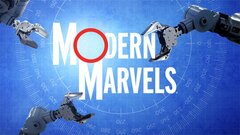 Powered by