Aliens Will Use Spotify to Deliver Secret Messages on Upcoming Syfy Drama 'Hunters'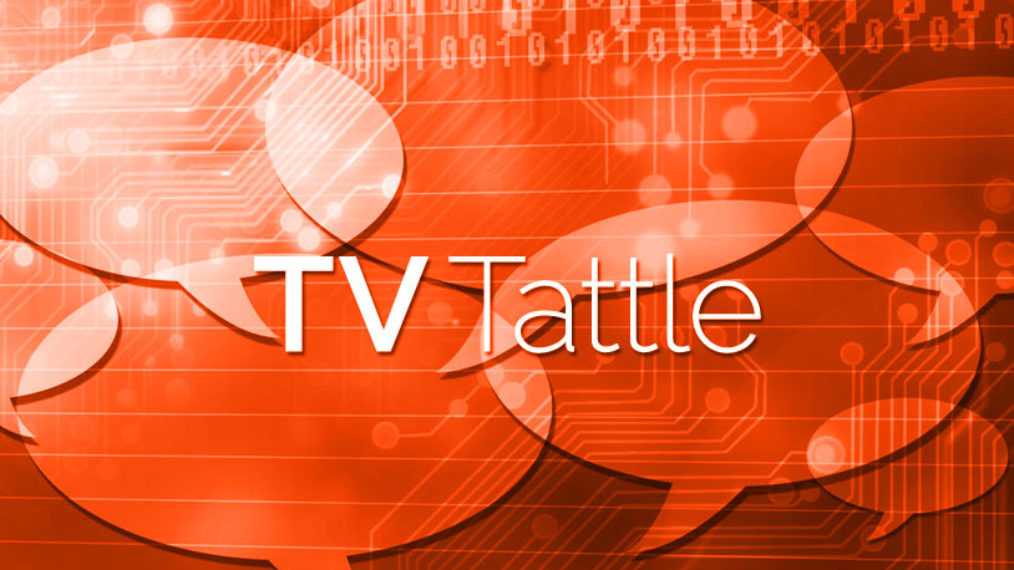 Spotify's product integration on the alien drama is unique in that it was pitched by the producers, including The Walking Dead's Gale Anne Hurd. She and showrunner Natalie Chaidez thought it might be a good idea to have the aliens use an existing service like Spotify instead of creating a brand new platform. "It wasn't a [marketing] strategy," says Chaidez. "It was a creative decision. We wrote it in the script, but we didn't think we'd have the opportunity to work with them. Then we thought, can we get the real Spotify?"
"This trailer is Extreme Bullsh*t, because it's not really a trailer," says Tom Ley. "The first minute unfolds like normal—it's okay to admit that the Wicked Game cover had you feeling things—but the last 40 seconds are a calculated act of cruelty. All the interesting shots have been saved for this final stretch, but they are presented in a breakneck mishmash of contextless images that can only be understood (by people who have way too much information on their hands) after a frame-by-frame breakdown." PLUS: Here's a shot-for-shot breakdown of the trailer, a second-by-second breakdown, and all the secrets hidden in the trailer.
The conservative watchdog is warning that the upcoming drama is far from family friendly: "The real question here is, why wouldn't ABC and the show's producers want to reach the largest audience possible by making a series based on the Bible able to be viewed by families?" says PTC president Tim Winter in a statement. "Instead it appears that their primary objective was to be edgy and explicit, rather than to entertain with a biblical story. And in so doing, they're carving away a large percentage of their potential market. This further demonstrates a disconnect between what the entertainment industry wants to produce and what family audiences want to consume."
Dave is desperately missed in this crazy election year, says Sophia A. McClennen. "Letterman didn't have to contend with that sort of partisan blowback," she says. "The unique power of Letterman's political interventions lies in the fact that he drew an audience from across the political spectrum. Letterman appealed to middle America. An Indiana native on a major network, he spoke to the heartland. His viewers saw him as a down-to-earth, no BS kind of guy and that was why he had such a special talent for deflating gasbags and exposing demagogues. We can be certain he would have had choice words for Trump."
The martial arts drama will return for a 10-episode Season 2 in 2017.
According to University of Toledo researchers, "'binge-watching' is a growing public health concern that needs to be addressed."
Somebody else who owns the phrase "House of Cards" when it comes to gaming.
The TBS game show, premiering tonight, is like The Newlywed Game with a social media twist.
Paul Scheer, who's also behind Party Over Here, says there's one sketch in particular, featuring a ghost hunter who has sex with ghosts, that's having trouble getting past censors. "We would love to release totally redband versions of things. That's a dance we have to do with Fox," he says.
"They've asked me for many years and it just wasn't working with my schedule and it just wasn't the right time," says the former O.C. star. "I just like staying busy and it's fun training and why not? It's a challenge and it's a nice thing to do for a second and see how you do!" PLUS: How successful are Dancing NFLers?
She'll star opposite Jonathan Groff in the series about FBI agents who profile serial killers in the late '70s. PLUS: I'll Fly Away's Regina Taylor joins ABC's Time After Time, Mad Men and People v. O.J.'s Bruce Greenwood cast on CBS' Four Stars, and ER's Goran Visnjic to co-star on NBC's Time
The Univision anchor will explore hate groups throughout the U.S.
"Over the past few episodes," says Samantha Allen, "Crazy Ex-Girlfriend has produced the single most authentic and positive portrayal of bisexuality ever seen on network television."
The 27-year-old Fox staple hasn't lost a step now that it airs on Spike TV.
One person who was there in NYC's '70s rock scene realizes it's a fictional show, yet he feels the need to call out some inaccuracies.
The Top Chef host details her abuse in her new memoir, Love, Loss And What We Ate.
Simon Cowell will return to American TV judging on May 31, followed the next night by the two-hour premiere of Ninja Warrior.