'The Young and the Restless'' Eric Braeden Sounds Off on Victor's Downfall
Time to pay the piper. Victor Newman, the Machiavellian menace played on CBS's The Young and the Restless by Eric Braeden, is about to get ousted—by his own daughter!—as CEO of Newman Enterprises. And that's not the worst of it. Victor's 36 years of unlawful activity will come to an abrupt end when he's charged with kidnapping and fraud, and his wife and children testify against him in court. Hmmm…wonder how the Mustache will look in an orange jumpsuit? The Emmy-winning Braeden breaks it down.
Victor is guilty as hell of these charges. Can we safely assume there will be no mea culpa?
He doesn't think he's done anything wrong, so he's furious! Everything he's done has been to protect his family and his business. And he's going to defend himself in court.
But how can Victor justify allowing Marco to have sex with Phyllis? There's no way around that. It was rape, though the Y&R writers seem oddly reluctant to use that word.
Victor doesn't see it that way. His response would probably be, "Hell, no, she enjoyed it!" But, yes, it was a horrible thing to do, and this will test Victor as never before.
Family is everything to this guy. Isn't losing their love even worse than going to jail?
|You have to remember that Victor was left on the doorstep of an orphanage at the age of 7, abandoned by the people who supposedly loved him. That is something you do not overcome emotionally, no matter how rich and powerful you get in this world. This just reinforces what Victor has always believed: He is alone. When things get really bad, that is what he always returns to.
Shades of your own youth in Germany?
There is indeed something about this that resonates with me. I lost my father when I was 12 and our family was destitute. I left everything behind in Germany when I was 18 and came to this country. I very much identify with Victor's sense of having been left alone and his need to fend for himself. It is such a primal hurt, and that makes you build up your defenses. You know, there was a time early in my run at Y&R when I didn't think I could do it anymore. I had played so many bad guys in guest star roles in nighttime television and here I was doing it again with Victor. It had become dehumanizing. I was empty. I went to [creator-exec producer] Bill Bell and told him how I was feeling and asked if he could write some sort of background story that explained why Victor is the way he is. And Bill came up with the orphanage story. It opened up the floodgates.
So then this is it for Victor and Nikki? Their 35-year relationship—which includes four marriages—goes down the drain?
As far as I'm concerned, Victor should dismiss Nikki. It's over. Done! Are you kidding me? She is persona non grata. I would never tolerate a wife who spoke out against me, and neither should he. The same with his children. He should disown them. Bingo! Bye! This is where the writers and I have had disagreements. They have their agenda. But I remember Victor's history. When I see a script where Victor starts to soften with someone who has done him wrong, I say, "Bulls–t! I won't act this!"
But doesn't every long-running character in soaps have to develop selective amnesia?
It's true. No two of our characters could be in the same room with each other if they held onto their grudges. My God almighty, the behavior of Victor's kids over the years has been outrageous! Remember when they each sued him for $500 million? Imagine that! And he still talks to them. As an actor, you find a way to justify it. As a human being, you look at it rationally and say, "Are you f—king kidding me?" [Laughs] I mean, the likelihood that Victor could find an exact duplicate of Jack is ludicrous. Do I buy any of it? No. But one must commit to it and this stuff does keep our audience hooked. Nighttime TV is a joke. Doing film is a cinch. But a daytime soap opera requires real discipline and confidence because you are so often required to act the impossible. I might have difficulty with certain things on Y&R that I'm asked to do, but then I will watch it play out when the show airs and think, "Well, I'll be damned! It works. This is kind of riveting."
Everyone but Summer, Victor's granddaughter, will testify against him. What's his strategy in court?
None of the people who are condemning him—Nikki, Jack, Phyllis, Nicholas, Victoria, Adam, Abby—are innocent, and I'm sure he'll bring that up in the cross-examination. They've all committed crimes. Genoa City is like our current political system. Find me someone who is truly innocent. Just try to find someone who has kept their hands clean. [Laughs] You can't!
---
The Victor Chronicles: A Timeline
1980 Arrives in Genoa City with wife Julia, who won't last long. It's the first of his 14 marriages.
1981 Holds Julia's lover hostage in a dungeon; meets stripper Nikki and becomes her Svengali to create "the perfect woman."
1984 Shot through the groin with a spear gun by Nikki's jealous beau. "Despite devastating damage to his left testicle, and several vasectomies, Victor keeps having children!" says Braeden. What a guy.
1988 His villainy is exposed in jaw-dropping bestseller Ruthless: The Story of Victor Newman.
1993 Car crash. Presumed dead.
1999 Plane crash. Presumed dead.
2006 Diagnosed with rare form of epilepsy that has him arranging flowers, making origami and taking dance lessons. "They always look for ways to show Victor has feet of clay," says Braeden. "But that one was tough to embrace."
2008 Shipwreck. Presumed dead.
2012 Amnesia. Presumed dead.
2015 Arranges for his archrival, Jack, to be kidnapped and replaced with a doppelgänger who's a Peruvian drug lord. And the doppelgänger beds Jack's wife. Yes, Victor finally goes too far.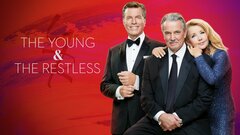 Powered by