5 OMG Moments to Expect in the 'How to Get Away With Murder' Season Finale
It's no surprise that the OMG contents of the How to Get Away With Murder finale script are on lockdown. Still, in honor of the embattled Keating Five, creator and exec producer Peter Nowalk agreed to give us a quintet of clues for how he'll get away with a killer end to Season 2.
1. Why Frank (Charlie Weber) murdered Lila (Megan West) for Sam (Tom Verica) will finally be revealed—and it's a heartbreaker tied to troubled lawyer Annalise Keating (Viola Davis). "What's exciting," Nowalk says, "is we answer it in a way that really connects a lot of our storylines."
2. The mystery of who killed the Hapstall parents also gets solved. "By the end of the season, Annalise will have put that to bed," promises Nowalk, who offers this morsel for fans to chew on in the meantime: "There's a visual we set up in the first episode of the season that provides evidence of who the murderer is."
3. While viewers learned how Wes's (Alfred Enoch) mom died in the March 3 episode, "the question is, will Wes find out and what will he do with that information?" Nowalk teases. Considering the law-school student hasn't responded well to traumatic news in the past—Exhibit A: shooting Annalise after learning of girlfriend Rebecca's (Katie Findlay) death—let's hope Wes isn't packing any weapons in the finale.
4. Annalise's mom (Cicely Tyson) returns. "The whole season has been leading up to this moment where all the secrets come out, and Annalise is spinning in a way she's never spun before," Nowalk says. "She needs to see her mother. She has nowhere else to turn."
5. The final scene will leave you breathless for Season 3, Nowalk says. "It's impactful, exciting and it does end with a shock." The kind of shock where not everybody makes it out alive? Allows the showrunner, "Someone will die by the end of the season."
How to Get Away with Murder, Season finale, Thursday, March 17, 10/9, ABC
[jwplatform XojSMvNm]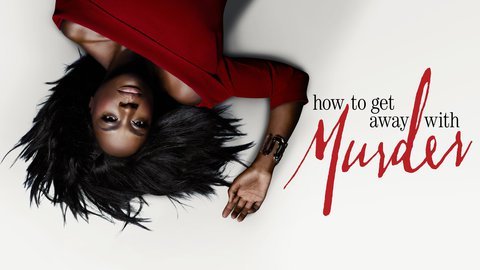 Powered by