What's Worth Watching: 'RuPaul's Drag Race', 'Bates Motel', 'Castle' and more for Monday, March 7
RuPaul's Drag Race (9/8c, Logo): Anything but a drag, this extravagant talent competition is all about self-expression and empowerment, embodied by host RuPaul Charles's catchphrase, "If you don't love yourself, how the hell you gonna love someone else?" The eighth season is more of a celebration than usual, a 90-minute spectacular that marks the show's 100th episode and, amazingly, its 100th drag queen.
Bates Motel (9/8c, A&E): Getting more Psycho-tic by the year, this re-imagined prequel returns for a fourth season with Norman (Freddie Highmore) slipping further into madness, and mama Norma (Vera Farmiga) at her wit's end on how to help her damaged son. Advice to Norma: Steer clear of the fruit cellar. That won't end well.
Castle (10/9c, ABC): I smell spinoff possibilities. When Castle (Nathan Fillion) heads to L.A., still trying to get to the bottom of his period of lost time, he's recruited by the Greatest Detective Society (sounds like a show to me) to solve a case. Summer Glau (Firefly) guests as a rival private eye, with Gerald McRaney appearing as Mason Wood, the Society's leader.
Inside Monday TV: HBO's Oscar-winning documentary A Girl in the River: The Price of Forgiveness (9/8c) is a love story framed by a human-rights crisis, about a young Pakistani woman who marries despite her family's objections and survives an "honor killing" when her father and uncle kidnap the bride and shoot her, leaving her for dead. Pakistan law provides a "forgiveness" clause that allows many such perpetrators to avoid punishment. Viewers will not likely be so forgiving. … More troubling memories haunt Jane on NBC's Blindspot (10/9c), after an Iraq War vet opens fire on a military base, triggering flashes of her own past as a soldier. … Are you not watching TBS's Full Frontal With Samantha Bee (10:30/9:30c)? It's TV's funniest, sharpest, most biting weekly half-hour of politically charged humor. Thanks, world, for giving the fearless Bee so much material to work with.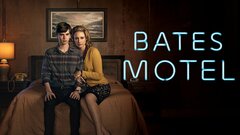 Powered by