Worth Watching: HBO's 'The Inventor,' ABC's 'The Fix,' the Return of '9-1-1'
A selective critical checklist of notable Monday TV:
The Inventor: Out for Blood in Silicon Valley (9/8c, HBO): Oscar-winning documentarian Alex Gibney spins a powerfully fascinating cautionary tale of medical fraud and start-up hubris. The P.T. Barnum of this story is Elizabeth Holmes, a self-styled wunderkind who dropped out of Stanford at 19 to found a company promoting a cheaper, quicker way of blood testing that attracted billions of investor dollars. Only problem: It didn't work.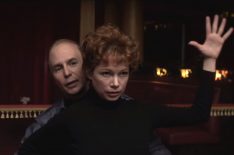 See Also
From spinoffs and reality to comedy and drama.
The Fix (10/9c, ABC): This overheated crime melodrama feels like the wish-fulfillment revenge fantasy of former O.J. prosecutor Marcia Clark, who concocted and co-created the series. Robin Tunney (The Mentalist) stars as disgraced Los Angeles D.A. Maya Travis, who's spent the last eight years licking her wounds in exile after failing to convict movie star Severen "Sevvy" Johnson (Lost's Adewale Akinnuoye-Agbaje) of killing his ex-wife and a friend. Sound familiar? Now Sevvy is back in the tabloid spotlight again, the prime suspect in his latest girlfriend's murder, which causes Maya to reconsider her retirement and return to the political hornet's nest of the D.A.'s office to get back in the fight.
See Also
The famous prosecutor, who serves as an EP on the ABC series, also teases which characters you can and can't trust.
9-1-1 (9/8c, Fox): The high-octane rescue drama is back from a three-and-a-half month hiatus, with the team handling a "Jaws on land" crisis after a tanker crashes on the freeway with a tiger shark in its hold. But Bobby (Peter Krause) has an even more harrowing situation to deal with: meeting Athena's (Angela Bassett) parents for the first time.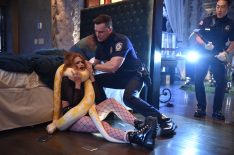 See Also
From snake encounters to escalator failures.
Inside Monday TV: Turner Classic Movies celebrates the career of legendary MGM musical director Stanley Donen, who passed away last month at 94, with a replay of his 2006 Private Screenings (8/7c) interview with Robert Osborne, followed by his most revered film, 1952's Singin' in the Rain (9/8c) with Gene Kelly. More memorable song and dance extends into the week hours with Leonard Bernstein's On the Town (11/10c), 1954's Seven Brides for Seven Brothers (1 am/12c), 1951's Royal Wedding (3 am/2c), where Fred Astaire dances on the ceiling, and 1955's underrated It's Always Fair Weather (5 am/4c)… PBS's POV documentary series finishes its 31st season with 306 Hollywood (9/8c, check local listings at pbs.org), a whimsical film from Elan and Jonathan Bogarin that takes a magical-realist approach to their excavation of their grandmother Annette's cluttered New Jersey home… Joining the crowded late-night field: TV One's The DL Hughley Show (11/10c), in which the outspoken comedian teams with co-host Jasmine Sanders to take a humorous look at current events relevant to the African-American audience.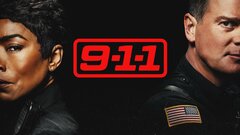 9-1-1
where to stream
Powered by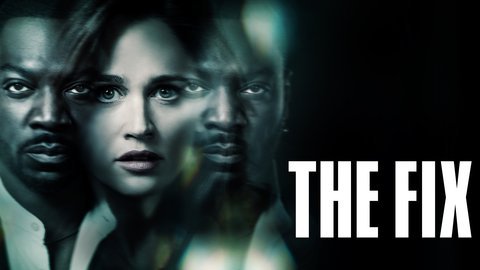 The Fix
where to stream
Powered by