What's Worth Watching: 'The Real Story' about O.J., 'Fuller House' and more for Friday, Feb. 26 and Saturday, Feb. 27
O.J. Simpson Trial: The Real Story (8/7c, Saturday, Investigation Discovery): Targeting those who are as obsessed as we are with FX's The People v. O.J. Simpson series, cable's most ubiquitous true-crime channel seeks to show how it really went down. Using only archival material from the times, The Real Story takes a real-time look back at what now truly seems like the Trial of the Last Century.
In Performance at the White House: Smithsonian Salutes Ray Charles (9/8c, Friday, PBS, check local listings at pbs.org, and TV One): Taped earlier this week, this tribute to the R&B legend includes performances by Usher, Empire's Jussie Smollett, Yolanda Adams, Leon Bridges, Demi Lovato and The Band Perry. PBS follows this special with an American Masters profile of Fats Domino and the Birth of Rock 'n' Roll (10/9c, check local listings at pbs.org), exploring how this New Orleans native influenced a new style of hard-rocking music.
Fuller House (First season available Friday, Netflix): This is not so much a recommendation as a public-service warning. I'm from the Brady Bunch generation, and remember all too well the psychic scars left by that cast's unfortunate reunion specials and ill-fated series reboots. Now this trend is visited upon the '80s successor to The Brady Bunch, in a gender-reversed set-up in which Full House's grown-up girls (sans the Olsen twins) are now playing house with a brood of little boys. This falls under the category of knowing what you're going to get, and getting what you deserve, should you choose to watch.
Inside Weekend TV: Crossover alert on The CW's The Vampire Diaries (Friday, 8/7c) and The Originals (Friday, 9/8c) when Stefan (Paul Wesley) heads to New Orleans, where he comes fang-to-fang with Klaus (Joseph Morgan). … ABC's Last Man Standing (Friday, 8/7c) welcomes back Tim Allen's former Home Improvement squeeze Patricia Richardson as neighbor Helen Potts, whose late husband left behind a miniature-tank collection Mike (Allen) covets. … Whoopi Goldberg clashes with Frank (Tom Selleck) on CBS's Blue Bloods (Friday, 10/9c) as a City Council Speaker who objects to the NYPD's controversial "broken windows" policy.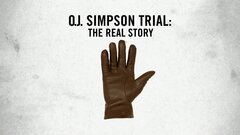 Powered by