'The Walking Dead' Season 9B Trailer: There's a New Enemy (VIDEO)
AMC has released the first look at the second half of The Walking Dead's ninth season and a new enemy threatens everyone's safety—The Whisperers.
The threat is actually a group of humans who are wearing zombie skin as masks and they're lead by the villainous Alpha (Samantha Morton) and her top lieutenant Beta (Ryan Hurst).
See Also
Payne discussed that shocking end-of-the-episode twist, where he thinks Jesus' story could have gone and whether Jesus will rise again.
The drama is sure to never let down as we also get a sneak peek at a battle between Daryl (Norman Reedus) and Beta and the ominous return of Negan (Jeffrey Dean Morgan) to the Sanctuary. "Home sweet home," he says in the trailer.
"The group's rules and ways of survival no longer guarantee their safety. A whole new threat has crossed their paths, and they soon discover it's unlike any threat they have encountered or endured before. The group will start to question what they think they see. What may appear to be normal in this post-apocalyptic world could actually be more disturbing and terrifying than when the apocalypse first broke out. All that is certain is the stakes are high and numerous," a presser revealed.
Watch the trailer below:
The Walking Dead, Season 9B Premiere, Sunday, February 10, 9/8c, AMC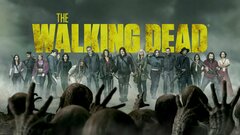 Powered by