Why Aaron Sorkin's 'West Wing' Supreme Court Battle Looks Better than the Real Thing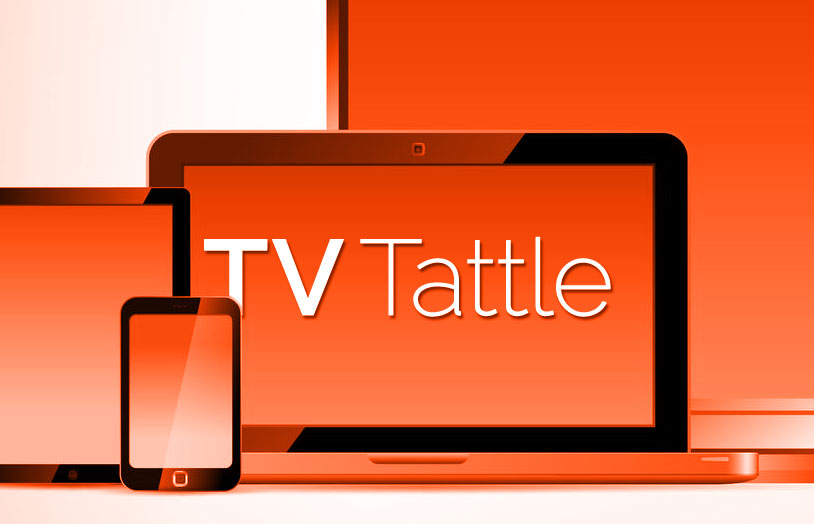 While President Obama's attempt to replace Justice Antonin Scalia is shaping up to be a compelling fight, Sorkin already did reality one better with "the show's vision for how to resolve a logjam caused by the rift between a liberal president and an intransigent Congress," says Brian Lowry. He points out: "Far from settling for a mediocre candidate, a 2004 episode, titled The Supremes, hatched a grand compromise, allowing a liberal lion (played by Glenn Close) to become Chief Justice and a Scalia-like conservative to join the court."
"I have to accept I cannot control what happens to it, how it's repackaged out in the world," he says. "But we're not looking for the level of disembowelment to be the defining characteristic of our week's work." PLUS: Oliver got director Peter Jackson to wave a sex toy flag on Last Week Tonight.
The 2058-set Halcyon, about a Virtual Reality Crimes Unit, will contain five episodes that will debut on Oculus Rift.
The Scandal star, who was name-dropped in the viral video as somebody whom white people don't realize is black, "found it hilarious…Laughed out loud."
Sony TV is pitching a TV series based on the movie about Evelyn Salt, a CIA operative who is revealed to be a Russian sleeper agent.
Some are dead, some have yet to die.
The first episode airing after the wedding, on Feb. 15, 1991, was titled Fuller House.
The man who opened up a Breaking Bad coffee shop in Istanbul plans to open a Walter's Coffee in Brooklyn late this summer.
The Punisher is introduced with guns, blood and explosions.
"When we're crafting the stories, it's more about characters vs. how old they are," exec producer Greg Nicotero says of the midseason premiere, which he directed. "The comic doesn't pull any punches, and one of the things that's important for us is that we honor that spirit by continuing to do things that are unexpected." PLUS: Andrew Lincoln reacts to Sunday's episode, The Walking Dead seems stuck in a creative rut, just about everything was wrong with the midseason premiere, and check out Michonne's video game miniseries.
The five co-stars talked about the casting process in this clip from Must See TV: An All Star Tribute to James Burrows.
His second Grammy Award was for Live at Madison Square Garden.
Sky Atlantic has picked up the acclaimed comedy, which will shoot in Spain this fall.
"As you know they are racist," she jokingly said of the Oscars.
Netflix has released a Season 3 blooper reel.
The Stephen King/JJ. Abrams limited series offers a stern warning about dwelling on the past, both literally and figuratively, says Hank Stuever. He adds: "There's a lesson in here for all of us, obsessed as we are with milestone anniversaries, retro reflections, throwback Thursdays, and our manic revivifying of old TV and movie favorites so that we can have them around again, like it used to be. Along with its meticulous treatment of the past, 11/22/63 presents forceful evidence that what we really need these days is to move on." PLUS: It's engrossing despite meandering at times, James Franco delivers a great performance in an uneven series, it sometimes feels like a stretched-out Twilight Zone episode, 11.22.63 isn't going to turn Hulu into HBO, and 11.22.63's version of time is more toothless and meaner than the book.
The Breaking Bad spinoff learned that it can't and shouldn't try to be its predecessor series, a lesson that was evident towards the end of Season 1. "Sequels, prequels, spin-offs, reboots—by their very nature, they have something to live up to," says Willa Paskin. "Sometimes they surpass what begat them. More often they do not. But only rarely do they aim for, let alone achieve, an entirely distinct mood from their predecessor." PLUS: It's puzzling how slowly Saul is moving, Better Call Saul shouldn't be in a rush to become Breaking Bad, Saul took a risk by taking Jimmy McGill seriously, Season 2 establishes that Breaking Bad and Saul are exactly the same — and mirror opposites, and co-creators Vince Gillian and Peter Gould approached Season 2 with a lot more confidence.