'Riverdale' Flashback Episode: The 7 Most Jaw-Dropping 'Midnight Club' Moments
In case you missed it, Riverdale's long-awaited flashback episode, "The Midnight Club," finally aired November 7 and gave fans some insight into the arguably insidious game known as Gryphons and Gargoyles.
The episode kicks off with Betty (Lili Reinhart) questioning her mother Alice (Madchen Amick) about her clear aversion to the Dungeons & Dragons-type game, which has claimed the lives of quite a few in Riverdale. Alice then shares with Betty the experience she had with the game back in the '90s, and the pact that she and her high school classmates — "The Midnight Club" as they called themselves — made at the time.
See Also
In 1992, the parents did something bad. While dressed like the cast of Monty Python and the Holy Grail.
But the history of the game wasn't the only wild thing to come out of the episode. There were plenty of jaw-dropping, revealing moments to go around and we're breaking them down here.
Alice's Aggressive Side
At the beginning of her tale, Alice recalls discovering she was pregnant with FP's (Skeet Ulrich) child. We then see young Alice (Lili Reihart) exiting a bathroom stall at Riverdale High. There, she, a young Hermione (Camila Mendes) and Sierra (Ashleigh Murray) are joined by Penelope (Madelaine Petsch), who gets confrontational with Alice over hall passes. In a shocking second, Alice slaps Penelope, leading to a full-on tussle that lands them in detention.
Sierra & Tom's Fling
Kevin (Casey Cott) and Josie were shocked to find out that their parents, Tom (Martin Cummins) and Sierra (Robin Givens), were having an affair in the present. So of course the pair had a thing going on in the past as well, but familial differences got in the way. Seeing Cott and Murray portray their parents was shocking, to say the least, since they're very different than their present day characters.
See Also
She joins real-life hubby Mark Consuelos and son Michael Consuelos on the CW series.
Penelope's Revelation
What fans already know of the Blossoms is that they're an incestuous family — at least, in the older generations. So when a young Penelope reveals to "The Midnight Club" that she was adopted, our whole perception of her character shifts. As she details her time as an orphan in Sisters of Quiet Mercy, Penelope shares that she was adopted by the Blossoms because of her red hair, with hopes of her being a future suitor for Clifford.
The Gryphons and Gargoyles History
The whole point of the episode is to explain the mystery behind this crazy game, and Alice paints a terrifying picture of how deep players can be sucked in. When "The Midnight Club" finds the game inside the detention room teacher's desk, they become addicted. Watching the group go from casual players to cosplayers for their daily sessions is both mind-blowing and concerning. Will it go that far in the present? Some have already died, could another life be at risk?
See Also
The cast portrays their on-screen parents' teen selves.
Fred & Alice's Kiss
This quick exchange between the young future neighbors leaves daughter Betty stunned, as well as the audience. Who knew these unsuspecting characters ever shared a kiss? However, their issues at the time — Fred's (KJ Apa) family troubles, Alice's pregnancy — stopped that from going further.
The Pact That Changed Their Lives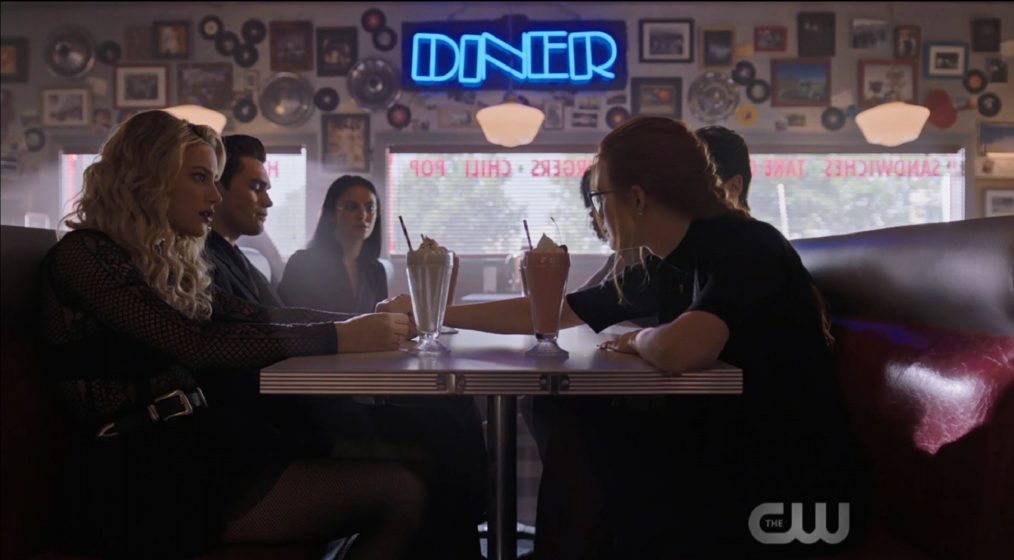 The discovery of Principle Featherhead's (Anthony Michael Hall) body leads the teens to agree to never speak again about their crazy game. The ultimately destroy any traces of it to prevent further incidents. Still, that agreement sealed their fate — from Fred's regret over missing his sick father's final moments to Alice's stifled desire to go to the police.
Jughead's Obsession
When Betty finally understands the dangers behind playing Gryphons and Gargoyles, she sets off to find Jughead so she can tell him what she's learned. Instead, she finds him deep into the game with Cheryl, Toni, Sweet Pea, and Fangs — and his tone is alarming. "Betty, it's all making sense, all of this is becoming clear," he says waving the game manual around. "The game, the gargoyle king, I'm a level 3, and it's only a matter of time until I ascend. And I get to meet him."
Clearly someone's gone cuckoo, what will happen next? Probably nothing good…
Riverdale, Wednesdays, 8/7c, The CW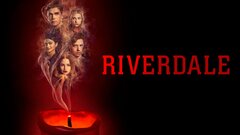 Powered by