'DWTS' Pro Sasha Farber Previews Being Reunited With Nastia Liukin for 'Trio Week'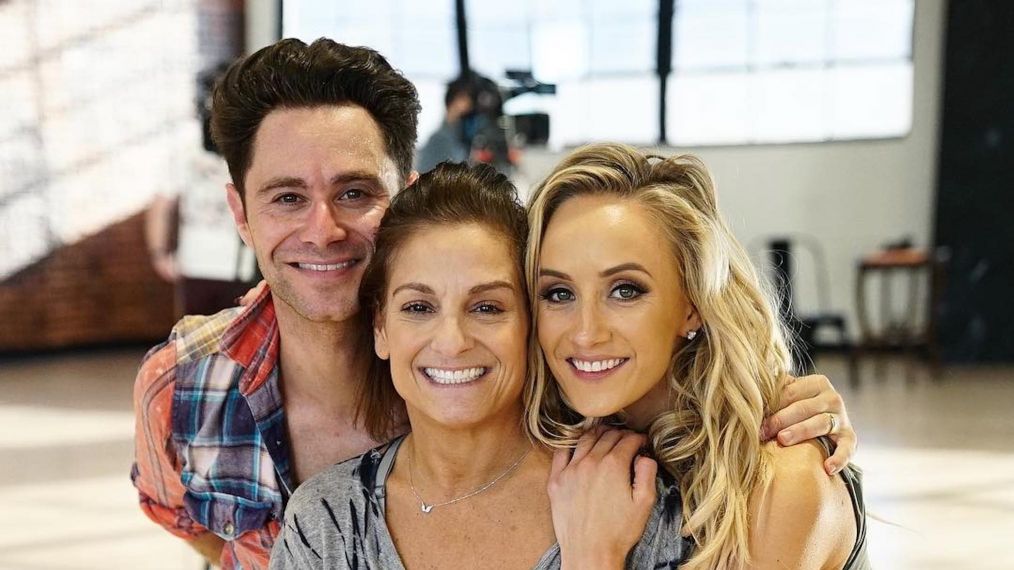 Sasha Farber is back as a pro dancer for the sixth time on Dancing With the Stars. After going to the finals in Dancing With the Stars: Athletes last season with Olympic ice skater Tonya Harding, he's been paired again with another Olympian — gymnast Mary Lou Retton. Retton skyrocketed to fame after winning the gold medal for her performance in the individual all-around competition at the 1984 Olympics. She was the first female athlete to appear on a box of Wheaties.
Tonight, it's time for the "trio dance" in which pairs will add a third dancer for their routine. Joining Farber and Retton is Nastia Liukin, also a medal-winning Olympian for gymnastics, and a DWTS celebrity from Season 20.
Read on as Farber previews tonight's dance, looks back on last week's successful Viennese Waltz, and why he feels that Retton is having an incredible journey (which is what the show is all about)!
We have 'trio week' tonight where Mary Lou and I dance with another partner — Nastia. She was on the show in Season 20 and I danced with her for two weeks after Derek [Hough, her pro instructor was injured]. During our brief time together, Nastia would talk about Mary Lou and what an inspiration she's been to her. I'd heard quite a bit about Mary Lou from Nastia and, now, here I am with two gold medalists. Life on this show keeps getting better and better! It wasn't my decision to dance with Nastia tonight, but I think it's a great decision! Mary Lou respects her and they've known each other for years.
See Also
'When Emma's in jeopardy, I feel like I'm in jeopardy,' the pro dancer says of wife Emma Slater and partner John Schneider.
We're going to have a lot of fun dancing the Charleston. It will be different from what we've seen in other Charleston dances because we're doing it as a trio. I want Mary Lou to stand on her own two feet in this dance. I want to feature her and make sure people who are watching it are enjoying what they're seeing. Nastia's been great. It's like she's never missed a day.
Last week, it was Most Memorable Year week and for Mary Lou that year was 1984, the year she won at the Olympics. It's one of my favorite theme weeks at the show. She revealed things about herself and injuries that I don't think many people knew about. All most people know is that Mary Lou is America's sweetheart. They don't actually know what it took for her to get there and how she performed at the Olympics despite injury. Last week was an amazing night because she got to get something off her chest. She got to dance a beautiful Viennese Waltz. We ended the dance with the image of her from the Olympics that was shown on the floor and also her in a similar pose today. The dance was about her looking at herself and about being out with the old and in with the new. Another creative choice is where I step just outside of frame so that Mary Lou could have the same feeling she had when she won the Olympics. I wanted her to have that raw emotion and we brought that out on the dance floor. It was all pretty cool.
See Also
The longtime star of the ABC franchise opened up about her 'DWTS' gigs and upcoming wedding.
I believe that the show is more than being about a dance competition. It's about me teaching someone to open up emotionally and helping them show America who they really are. If there's something they want to emotionally connect with people over, I can help them do that and that's my favorite part. When we first started, Mary Lou came to me broken. She was scared, worried, and didn't know what she was doing, but each week she's getting stronger. This is another page in her book where she's remembering who she is, how powerful is, and is showing everyone how inspiring she is. She's being reminded that she can be this powerful person again.
This show is about going on a journey. Of course, the show is about the judges' scores, the critiques, and the votes from viewers, but what I want my partners to experience is to go through a journey where they share what they're going through with America. Sometimes people forget what's going on in their lives but sharing their journeys with the viewers takes it to another level. I think Mary Lou is going on an incredible journey. She's rediscovering who she is. She's going through a lot to get there. This is a new beginning and a new start for her.
All I ever want in a student is someone who shows up with passion and drive and wants to come in every day and try. I have that with Mary Lou.
Dancing With the Stars, Mondays, 8/7c, ABC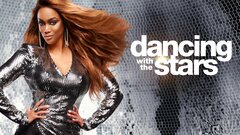 Powered by