The CW Boss Has Big Hopes for 'Supergirl' and 'Charmed' on Sundays
This Sunday, The CW goes where it's never gone before — Sunday nights, where it begins programming with one returning series and one familiar reboot.
On October 14, Supergirl leads the night with its fourth season at 8/7c, and following it at 9/8c is the reboot of supernatural drama Charmed. With that double dose of girl power, what are the expectations for the new night — not just for one night but for its entire Monday through Friday schedule?
See Also
Learn more about Season 4's most complicated new character.
To find out the thought process for setting up the network's first Sunday night lineup, TV Insider talked to CW President Mark Pedowitz, who has held the reins on the network since 2011. Does he have his eye on a Saturday programming slate? Also, given The CW has more than a few DC superhero shows (Arrow, The Flash, Legends of Tomorrow and Supergirl), what are his hopes are for the new, grounded character drama, All American? That's even set apart from the network's current non-superhero/dramedies Jane the Virgin and Crazy Ex-Girlfriend (both of which wrap up their series's runs this season).
Read on below to find out what he said.
Sunday is a busy night across the board, whether it's broadcast, cable or even streaming. How is the CW going to fit into a busy viewing night?
Mark Pedowitz: Well first off, you gotta go to the place that are a multi-platform network. We had two shows, Supergirl and Charmed, that had brand identification and we're happy to launch on a Sunday night but people can watch us at anytime and any place, because that's how we're viewed. We're very much that hybrid network. We're okay with delayed viewing and we're okay with streaming that comes with it but there is great value to launch with a Sunday platform. We want people to, obviously, watch live but if they don't, we know that ultimately they'll come see us either through delayed view and digital streaming.
Here is a scene from Sunday's premiere of Charmed:
Why were Supergirl and Charmed the right choices?
They had brand identification, Supergirl's going into it's fourth season, Charmed had brand identification from its prior existence. They were female-skewed with female empowerment so they'll counter-program against NFL football and a lot of the other stuff that's on the air.
The fact that they're both sci-fi or supernatural shows, does that make them more valuable for Sunday, as opposed to a character drama like All American?
We do have a core audience that goes that way, that watches Supergirl and we also know from our own experiences with witch shows — particularly on CW Seed where we have been running Secret Circle — that people have a real affinity to watch shows that have witches in them. So we were very confident with the brand recognition of Charmed and a new take on it from Jennie Urman from Jane the Virgin. When you have Jennie overseeing a show, it's a great relief. It's just one of that lucky things at this network. I have Greg Berlanti, Jennie, Aline Brosh McKenna (Crazy Ex Girlfriend), Julie Plec (Legacies). It's great to know that you have quality showrunners overlooking your shows.
Now that you're expanding to Sunday, would you ever eyeball the 10 o'clock hour to start broadcasting, or are you happy with the two hours a night you have?
It's unlikely, primarily because a lot of the our affiliates have news in that time period and they're not going to want to be dislodged.
What will qualify as a success for Sunday night? And if it does well, will you start looking to program for Saturday night?
Saturdays, I think, is a long, long way off. It took me seven years just to get Sunday done! But it's not just the linear we look at. We look at the linear, the delayed view, the VOD and our cwtv.com streaming. And we had a very strong picture of what those seven days look like. And it makes a huge difference to us. So, I know what Supergirl does on Mondays so I have a baseline. Charmed is an unknown but it's an unknown with name brand recognition.
See Also
Showrunners Robert Rovner and Jessica Queller spill everything you need to know.
Let me ask you about All American. It's a true drama in the midst of a lot of your superhero shows from DC. It's also not a dramedy like Jane or Crazy Ex Girlfriend. Do you see it as a little out of the box for The CW?
We did soaps like Gossip Girl so it all comes back to a little bit of a WB days origin. And I believe the quality of the show will be there. I hope it's perceived by many people as how Friday Night Lights was perceived, a quality show that was critically acclaimed that you always realize you're gonna get something when you watch it.
Supergirl, Sundays, 8/7c, The CW
Charmed, Sundays, 9/8c, The CW
All American, Wednesdays, 9/8c, The CW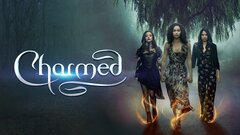 Powered by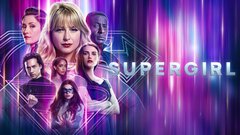 Powered by