Oscars Introducing a Thank-You Scroll for Winners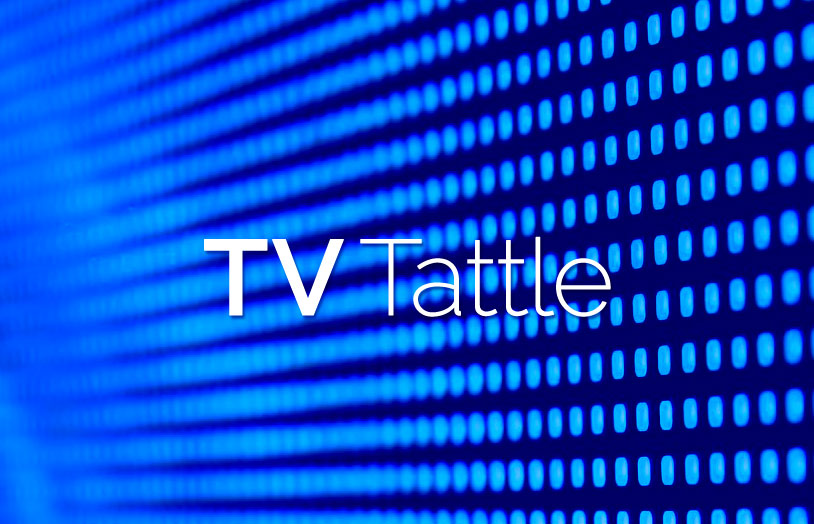 Nominees are being asked to submit in advance a list of those people they would like to thank. The list will run at the bottom of the screen during the winners' acceptance speeches. Why make the change now? Co-producer David Hill explains: "Acceptance speeches have become a list of names and more often than not, time ran out before something could be spoken from the heart about the art, about the vision, about the experience, about the meaning of the moment…We needed to rethink how this could be a better experience for everyone."
Idina Menzel, Kristen Bell, Josh Gad and Jonathan Groff will reprise their roles for a special scheduled for the 2017 holiday season.
Exec producer says the second half of Season 6 will set a walker record. "I had the biggest crew that I ever had on the shoot on set," he says of shooting Episode 9, which he says contains "an epic man against the undead battle that is unprecedented in the history of The Walking Dead."
"What they pulled off was miraculous," says Neil Maron, who has helmed all three NBC live musicals with producing partner Craig Zadan. "And the scope of it, the energy of it, what their choices were, were great. So we were thrilled because if other people do well that only helps us, and it helps what we set out to do which was really to bring musical theatre into people's living rooms. Also, in a way we kind of felt like proud parents, in terms of this genre, that people were being able to take what we started and make it their own; and when you see that happening, you can only have a sense of pride."
From 1997 to 2015, the Denver Broncos QB would only appear on David Letterman's Late Show. With Dave now retired, Manning has opted to go on Fallon's Tonight Show, on Wednesday, to chat about his Super Bowl victory. Super Bowl MVP Von Miller, meanwhile, will appear tonight on The Late Late Show.
Bee had her biggest audience, nearly 1 million, on Adult Swim. On TBS, Bee easily had more viewers than lead-out Conan, 629,000 to 368,000 viewers. PLUS: Bee says she plans to "sabotage the living s— out of" Stephen Colbert in a Late Show video, and Bee is the 2nd person to extend "late-night" into the 10 pm hour—after Jay Leno.
Warner says he and Cuba Gooding Jr. were drained after the two-day shoot, which airs tonight. "There's so much emotion and tension going on," he says, adding that Ryan Murphy "was very good about keeping the tension within the context of what was going on."
A white actor will play the Denzel Washington character under a different name, while a young black actor will play the character inspired by Ethan Hawke's Jake Hoyt.
Will Ellen DeGeneres force the president to do push-ups?
The Democratic presidential candidate, who is expected to win tonight's New Hampshire primary, returns to The Late Show on Wednesday.
"We did not pay a dime," Cohen tweeted after RadarOnline alleged that the interview was part of a $350,000 deal. "This is false information. She is coming on to promote her book." PLUS: Giudice didn't watch Orange Is the New Black before starting her prison sentence.
The Suite Life of Zack and Cody alum will be joined by actress Lili Reinhart on CW's Riverdale.
"I really enjoyed getting to play with him in a different setting," he says. "And we're adults! We don't have our bushy hair and talk about high school problems and girlfriends. We're pitching an app and he's a father. I think it's crazy." PLUS: Read more about Bell's role on Grandfathered
Each cupcake contains the episode number and title. PLUS: Taye Diggs will guest star
Saved By The Max, launching June 1, is described as a "parody pop up diner/bar" devoted to the NBC classic teen comedy.
The Game of Thrones and Doctor Who vet says "I think a female doctor would be incredible. I think a black doctor would be incredible. I'm all for Idris Elba – but if not I'll take it for the team and do it!"
Liz Meriwether says of Fox's addition, which starts tonight: "I was worried about how this would work, but she was just amazing, and her comedic rhythms fit in with the group in a really cool way. She's so dry, she can just destroy you with just a look. Which was great, because we have a lot of characters who are big and loud and talk a lot, and she doesn't say a ton, but is very pointed when she does talk. I think she's great on the show, and I really think she's funny in a cool way. Which was exciting for me." PLUS: What happens when Megan Fox replaces Zooey Deschanel?
He'll play a donut store employee in the proposed series based on the play of the same name.
The New Jersey governor's lines attacking fellow Republican presidential candidate Marco Rubio at Saturday's debate seemed similar to lines delivered by President Josiah Bartlet in his own debate on the NBC drama.
About 2.2 million watched the first airing of this year's Puppy Bowl, compared to 2.8 million last year. PLUS: Adorable Kitten Bowl and Puppy Bowl photos
A restraining order placed by the Orange Is the New Black star's former makeup artist has been thrown out.
Not Safe with Nikki Glaser delves into taboo topics like foot fetishes.
The 14-episode third season will be the first without show creator Matt Fleckenstein.
Andy Mientus will reprise his role for the alt timeline episode.