'My Dinner With Hervé': Peter Dinklage, Jamie Dornan & Sacha Gervasi on Telling the 'Fantasy Island' Star's Story
Step into a white stretch limo for a crazy drug-and alcohol-fueled ride through 1993 Los Angeles with Hervé Villechaize, best known as Fantasy Island's Tattoo. The hard-partying 3-foot-11 actor's final interview, conducted in the backseat with Mail on Sunday magazine reporter Sacha Gervasi, is the inspiration for the new HBO film My Dinner With Hervé.
Over a few nights in late August, the pair cruised Sunset Boulevard, squabbling and getting into mischief masterminded by Villechaize. Less than a week later, Villechaize, then 50, killed himself.
For this tragic but redemptive tale, Game of Thrones' Peter Dinklage portrays the mercurial Frenchman, who shot to fame in the 1970s. As Tattoo, assistant to the proprietor of a dream-fulfillment resort on ABC's Island, Villechaize was beloved for crying "De plane! De plane!" as guests arrived. Jamie Dornan (Fifty Shades of Grey) plays Danny Tate, a fictionalized version of Gervasi, who wrote and directed the film.
Gervasi (The Terminal, Hitchcock) was determined to get Villechaize's history onscreen. "I was his suicide note," he says. "For whatever reason, he wanted to leave his complete story for a young English journalist. It's taken a quarter of a century, but I promised I'd tell it."
Gervasi notes that the film's theme is "the addiction to the fantasy that something like fame will take away the pain of life." For Villechaize, that pain started early. Flashbacks show the humiliations he suffered, including rejection by his mother, for looking different. A surrealist painter in 1960s Paris, he later turned to acting for validation. (The stunt he pulls to get noticed in Hollywood is one of many shocking scenes that illustrate Villechaize's outrageous behavior.)
His big break was as evil henchman Nick Nack in the 1974 James Bond flick The Man With the Golden Gun, where his stature was played for laughs. As Villechaize gained fame on Fantasy Island, he teased costar Ricardo Montalbán (Andy Garcia) about eclipsing him as a fan favorite, threw temper tantrums and fought for equal pay. He also had tumultuous relationships with women — many, many women — although he ultimately found love and stability with girlfriend Kathy Self (The Killing's Mireille Enos), who stayed with him until he died.
"Hervé certainly had both great joy and great anger," says Dinklage. The actor championed the project for 14 years and, once it was a go, studied clips of Villechaize to perfect his "very specific raspy tone." A three-time Emmy winner, Dinklage is himself a global superstar, having played clever dwarf Tyrion Lannister on ratings phenom Game of Thrones since 2011. He's often said he would never take a role that made a joke of his size, but he doesn't judge Villechaize for it: "He had more of a sense of humor about it than me."
Gervasi notes another major distinction between Dinklage and Villechaize. "Hervé got lost in the hollowness of fame. Peter is determined to do the opposite," the director says. "It's almost a cautionary tale for him — how not to be a victim of success, to stay grounded."
Villechaize isn't the only one battling demons. Journalist Tate, newly sober, is at a crossroads. His drinking led girlfriend Katie (Oona Chaplin) to leave with their child. A relapse would put his job at risk, and he's angry at being assigned a jokey story about a has-been. "These men bring the best and worst out of each other, which makes the relationship wonderfully conflicted," Dornan says. "The one-upsmanship and goading [turn into] respect. They end up needing each other."
So did Dinklage and Dornan. "Those limo scenes were very claustrophobic. It's fun when you can't rely on anything except the other actor," Dinklage says. The pair also shared the surreal experience of visiting key locations, such as L.A.'s Sheraton Universal, where Villechaize was staying when he met Gervasi, and the Arcadia, California, Queen Anne cottage that served as Mr. Roarke's home on Fantasy Island. "Shooting in the tower where Hervé rang the bell, wearing that white suit, was a bit strange," Dinklage reflects.
"I'd never played a real person," he adds. "It's intimidating, especially [with] somebody as complex as Hervé." Dinklage appreciated the supportive presence of Self and Villechaize's brother, Patrick, on set, while Dornan drew on Gervasi as "an epic resource on the emotions and epiphanies of what was happening."
Gervasi credits Villechaize with altering the course of his career. Back in 1993, the then-reporter was shocked by news of the actor's death and insisted on writing a serious story rather than the flippant one he'd been assigned. But his editors refused to publish his 5,000-word submission and printed a light, 500-word story instead. Gervasi, furious, left journalism for screenwriting. "This encounter changed my life from dark to light," Gervasi says. "That was a gift Hervé gave me, and this movie is my gift back to him."
My Dinner With Hervé, Movie Premiere, Saturday, October 20, 8/7c, HBO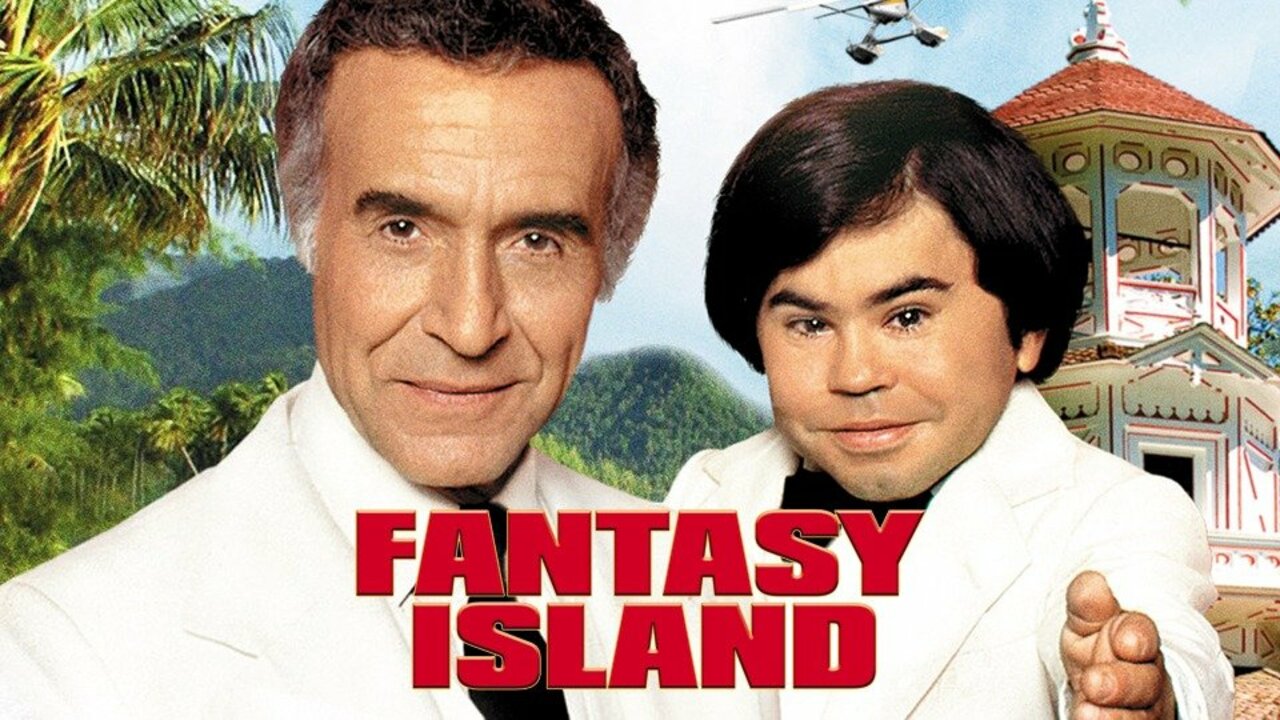 Powered by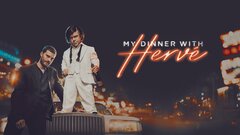 Powered by