Which 'Modern Family' Character Will Die in Season 10?
It's going to be a bittersweet farewell to one of Modern Family's beloved characters.
According to co-creator Christopher Lloyd, who spoke with Entertainment Weekly this week, get ready for a "significant character to die."
"We're handling some bigger life events in this season," he said. "We do deal with a death, which is certainly a topic that families have to deal with, and on television, it's not easy to do because that's a heavy subject. But at the same time, it would seem unusual for a family not to go through it."
See Also
The ABC comedy has been on the air since 2009.
He wouldn't confirm if it's a main ensemble cast member but did tease the death "will be a moving event — and an event that has repercussions across several episodes."
Modern Family is entering into its tenth season, which also happens to be the final season of the show's contract so the future of the award-winning comedy series is up in the air.
"There's goodwill on both sides to make it happen, but there's also complicated matters that have to get worked through, and there's a time constraint on it, because we can't have it take too long," Lloyd admitted.
He added he hopes the show continues forward because, "From our standpoint creatively we've gotten excited writing this season and changing the lives of the characters — some in a significant way — and it's made us think, 'Wow, there's a lot to explore in the lives of these characters.'"
Which character do you think will be killed of? Take our poll below:
Modern Family, Season 10 Premiere, Wednesday, September 26, 9/8c, ABC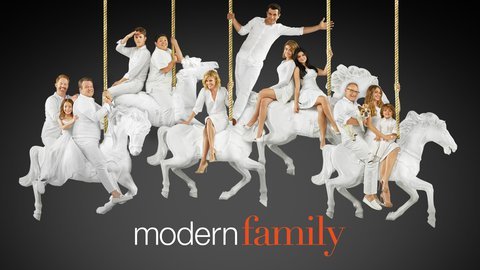 Powered by