Heidi Klum and Tim Gunn Developing Reality Fashion Series for Amazon Prime
Make it work!
Amazon Prime Video announced on September 7 that it's developing a new reality fashion series with Project Runway stars Heidi Klum and Tim Gunn. The upcoming series will premiere "globally in over 200 countries and territories," according to a press release.
"The series will be a fresh take in the reality space and will appeal to a global audience who are entertained by competition, storytelling, and authenticity. Additionally, Amazon Fashion will create a shoppable experience for viewers," the release added. "This intersection of content, commerce, and technology is perfectly suited to the cord cutter generation and streaming consumers."
See Also
What happens to all the designers after competing on 'Project Runway?' Click through the gallery to find out what some of them are up to now.
Klum and Gunn have a 14-year working relationship — ever since the Project Runway debuted in 2004 — and were recently nominated for an another Emmy. They both won the coveted golden statuette in 2013 for Outstanding Host for a Reality or Reality-Competition Program.
"After 16 incredible seasons, I am saying 'Auf Wiedersehen' to Project Runway, a show that I was honored to host and help create," said Klum.
"I am incredibly proud of the show, and it will always have a special place in my heart. I am so appreciative of the dedicated fans, and most of all, I am grateful that we could shine a light on creativity and help launch so many talented designers' careers. I'm most excited that my journey with my dear friend and colleague, Tim Gunn, is far from over. We will be partnering with Amazon for a new show, and we're excited for everyone to see what we're designing next!"
Gunn added: "I am grateful to Project Runway for putting me on a path I never, in my wildest dreams, thought my career would take me! I am so proud to have been a part of the groundbreaking process that showcased talented young designers as never before.
"Most importantly, I am indebted to our incredible fans, they are the heart and soul of what we do, and continue to inspire us to raise the bar in this arena. I'm excited for them to see what's next, as I partner with Amazon and Heidi Klum on our next great 'fashion' adventure."
Project Runway just finished up its 16th season on Lifetime and will be moving back to its original network, Bravo, for the series' upcoming 17th season. It's set to premiere in 2019.
Project Runway, Season 17, 2019, Bravo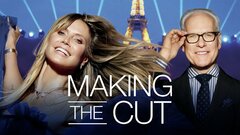 Powered by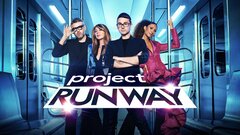 Powered by