Disney Channel Transforms 'Freaky Friday' Into a Musical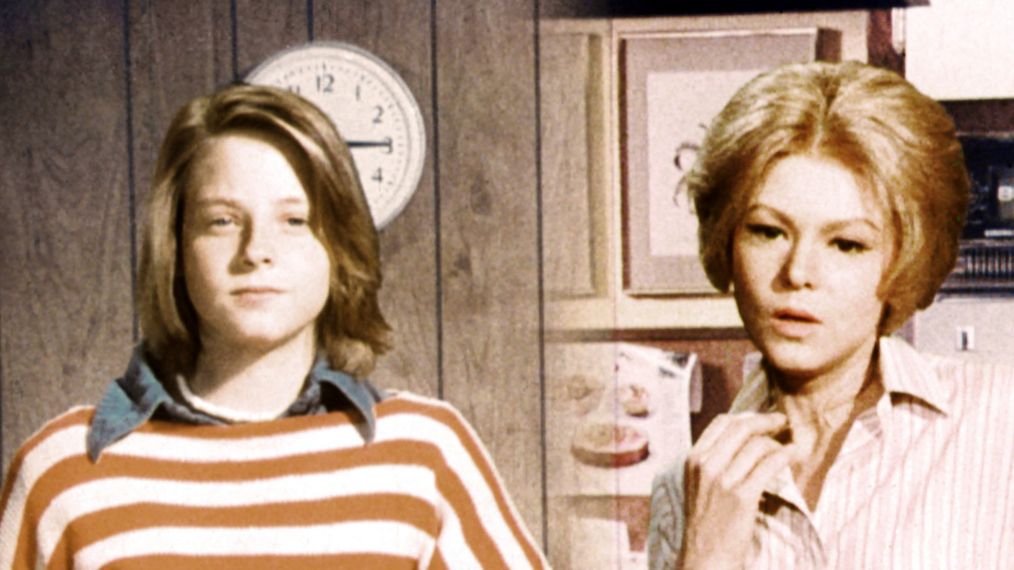 A book and three movies have taught us that when you hear the title Freaky Friday, a mother and daughter are going to swap bodies and, after some screwball antics, better understand each other.
Now Disney Channel is tackling the (gulp) 40-plus-year-old feel-good franchise again.
"Our show is so different from anything that's come before us, not only because it's a musical, but also because it takes a deeper emotional dive," says Heidi Blickenstaff, who plays controlling Katherine Blake, mom to Cozi Zuehlsdorff's sarcastic, rebellious Ellie.
Let's see how this one stacks up against the rest.
Freaky Friday, Movie Premiere, 8/7c, Disney Channel
1976
Jodie Foster & Barbara Harris
A LITTLE HISTORY: The original big-screen hit, based on Mary Rodgers's 1972 YA novel, received three Golden Globe nominations: best actress for both of its stars and best original song.
UNIQUELY FREAKY: Unlucky Friday the 13th becomes the catalyst for this switch between straitlaced mom Ellen and tomboy daughter Annabel. Look for a young Charlene Tilton (Dallas) as one of Annabel's school friends. Speaking of old school: Ellen-as-Annabel accidentally destroys a roomful of electric typewriters during class.
WHERE TO SEE IT:  Amazon Video
1995
Shelley Long & Gaby Hoffmann
A LITTLE HISTORY: The first remake, which aired on ABC, came eight years after Long's Cheers stint and two years after Hoffmann appeared in Sleepless in Seattle.
UNIQUELY FREAKY: Magical amulets boost the power of Friday the 13th, and Dad is no longer in the picture. Now, single mom Ellen has a new man (L.A. Law's Alan Rosenberg) who's a big cause of friction with resentful daughter Annabelle. Other notable faces? Carol Kane in a dual role as librarian/teacher twins and Drew Carey as a repo man.
WHERE TO SEE IT DVD… if you can find it.
2003
Lindsay Lohan & Jamie Lee Curtis
A LITTLE HISTORY: Earning more than $160 million at the box office, this Friday could have been very different. Curtis was cast as buttoned-up mom Tess just four days before shooting — after Jodie Foster turned down the role and Annette Bening dropped out last minute.
UNIQUELY FREAKY: OK, come on: Now the body swap between Tess and rocker teen Anna is instigated by a nosy Chinese restaurant owner with a pair of magical fortune cookies! That nonsense is forgivable, though, since handsome Mark Harmon plays Tess's love interest.
WHERE TO SEE IT HBO: Go, Amazon Video
2018
Heidi Blickenstaff & Cozi Zuehlsdorff
A LITTLE HISTORY: Disney's theatrical production, which debuted in 2016 with music and lyrics from Tom Kitt and Brian Yorkey (Next to Normal), provides the basis, with Blickenstaff reprising her stage role as Katherine.
UNIQUELY FREAKY: Songs include the catchy opening number "Just One Day" ("It sets up both characters so beautifully," says Blickenstaff) and the sweetly sad "Parents Lie," where Ellie-as-Katherine gets real about the death of the Blake dad with youngest kid Fletcher (Jason Maybaum).
WHERE TO SEE IT: On Disney Channel Friday night!