Vivica A. Fox on the 'Last Sharknado,' Her Upcoming Talk Show, and Why Lifetime Is the 'Wrong' Network for Her
Move over, Ryan Seacrest! Vivica A. Fox is actually the busiest person in show business.
She'll next be seen in the Lifetime thriller, The Wrong Cruise, airing this Saturday. And, in addition to her upcoming syndicated talk show, Face the Truth, set to air later this year, she recently released a book, Everyday I'm Hustling.
See Also
Syfy's cult film franchise began in 2013.
But wait, there's more! Despite being killed off in an earlier Sharknado film, she's returning as Skye in The Last Sharknado: It's About Time on August 19 on SYFY.
Read on as Fox gives the scoop on all this plus she reflects on that famous fight scene she did — and we're not talking about her knockdown with Uma Thurman in Kill Bill.
You're in another Lifetime movie with the word 'wrong' in it.
Vivica A. Fox: Yes. This one is The Wrong Cruise, which I also executive produced. I'm so grateful to Lifetime. They've been my family since I did the series 1-800-Missing. After my last series for them Vivica's Black Magic was canceled, they were like, 'Don't worry. You'll still be working with us.' I've done the Wrong franchise for them — The Wrong Many, The Wrong Student, and now, we have The Wrong Cruise.
I play a woman whose husband has passed away so I take my daughter, played by Sidney Nicole Rogers, who's been acting out, on this cruise to have some 'girl time.' She gets distracted — as girls tend to do — by two hot guys who turn out to be con artists! It becomes this great adventure and mother and daughter re-discover their love for one another. Sidney and I have become good friends. We go to Sparks [basketball] games together.
See Also
Four of the former CW show's stars will feature in 'The Christmas Contract.'
You're also in the next Sharknado film — The Last Sharknado: It's About Time — but didn't your character, Skye, die in Sharknado 2: The Second One?
Yes! When he was killing me off, Anthony Ferrante, the director, said, 'I'm going to find a way to bring you back!' And he does — through time travel. Skye returns, saves Fin (Ian Ziering, Beverly Hills 90210) and then he and I go on this adventure to save his son.
Sharknado premises seem surreal but fans love that franchise.
The sci-fi crowd is so supportive. They'll take that ride with you. When they offered me the part I jumped at the opportunity. I didn't get to work much with Ian when I did 90210. Most of my scenes were with Jason Priestly (Brandon).
Does Skye get to stay alive?
You've got to tune in to see!
Your memoir, Everyday I'm Husting, is part-autobiography, part motivational book.
I wasn't ready to do a full memoir but [my publicist] B.J. Coleman said to me that I know about achieving and maintaining success. He said, 'Why not share your stories with your fans?' And here we have it. One of the messages I want to get across to people is to believe in themselves and their journey. The best revenge is to 'make your haters your congratulators!' If you want to have some success, you not only have to knock on the door you have to kick it in!
You write in the book that taking the role of Stephanie Simmons on The Young and the Restless in 1994 led to you getting a part in Independence Day.
Yes, [Lisa Brenner] the wife of the producer, Dean Devlin, saw me when I was on Y&R as Stephanie, which I was thrilled to be on because I grew up watching that show. I share in my book that you have to have 'an attitude of gratitude.' You never know who may be watching you, who will hire you, and who will fire you. Being on Y&R reunited me with Kristoff St. John (Neil) who played my first love interest when we were on [the short-lived NBC soap] Generations. I had my very first love scene with him. I didn't know what it was like to get into bed with a guy who had a sock on and he makes out with you! Kristoff and I did a movie together last year, A Christmas Cruise.
You had a famous fight scene in the film Kill Bill but daytime fans recall the battle you had as Maya with Doreen (Jonelle Allen) on Generations.
I was the new kid on block [on Generations], a little whippersnapper. By the time Jonelle and I shot that fight, we were good friends. Michele Val Jean, a writer for the show, who's also a friend of mine and is still out there winning Emmys [as a writer for The Bold and the Beautiful], wrote that. Did you know there are two guys online who have re-created it? It's hilarious!
See Also
Actor Bryton James gives us the scoop on the upcoming episodes of the CBS soap.
Why is your upcoming talk show titled Face the Truth and not Vivica?
Dr. Phil McGraw (Dr. Phil) said to me, 'You deserve to be on daytime.' We shot several pilots. The show we finally sold is a panel-style show. Our panel includes Judge Mary Chrzanowski aka "Scary Mary," attorney and advocate Areva Martin, psychologist Dr. Judy Ho, and actress/life coach Rosie Mercado. We have people on the show from all walks of life — hoarders, people who have been scammed, and fathers who think they're great handymen — and we offer counseling. We don't have people on to make fools of them. It can get really heavy. We've shot 13 episodes and we go back into production in August for a whole year.
When Face debuts, maybe you can pop back up on Y&R as Dr. Stephanie Simmons for some cross-promotion?
Oh, that would be fun! Let them know I'll go back and do that! Maybe Shemar [Moore, ex-Malcolm] and I could show up and do something together. I love soap operas. Daytime actors are the hardest working performers in show business.
How do you juggle it all?
I have a great team and family that keeps me together. I'm real comfortable and I understand my blessings. When I was younger and got my first shot at fame, I got too high on my horse. Now, I've had a resurgence and I'm grateful. I really am. My dad passed away on July 5 this year. I share in my book that we love people so much we tend to get selfish and want to hang onto them. When he was towards the end of his life he'd say, 'I know my children love me.' I know he's not suffering anymore. I have peace with that.
The Wrong Cruise, Saturday, July 28, 8/7c, Lifetime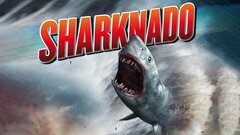 Powered by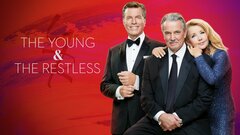 Powered by