Jon Stewart Really Does Put in a Lot of Work as a Late Show with Stephen Colbert Executive Producer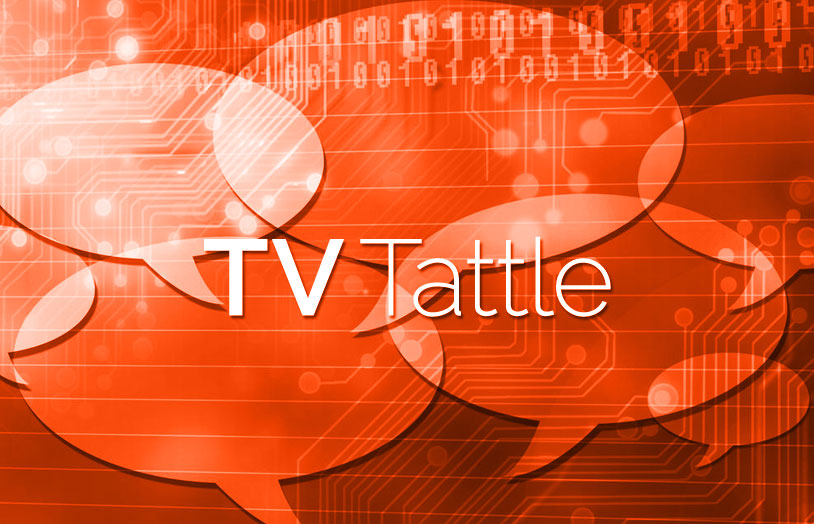 For the first time, Colbert is talking about having his former Daily Show and Colbert Report boss on board at The Late Show, telling Ad Week he always wanted to take advantage of Stewart's "great managerial mind" in his move to CBS. "He's been immensely helpful because he's also a real consultant," Colbert says. "As a matter of fact, the reason this interview started late is that I have not had a moment for him to download his thoughts to me. We were talking about ways to open up the show, how to make it more play, less planned. Because our head is in it so much, he is someone who I trust completely. He understands me and my personal process and also understands the flaming toboggan ride that is doing a nightly show. And he's a constant resource."
When asked by a fan to return for the Netflix revival, McCarthy tweeted: "Thanks for the invite, but sadly no one asked me or Sookie to come back to Stars Hollow. Wish them all the best!!"
Amy Sherman-Palladino says she hasn't spoken to Netflix about how the four 90-minute episodes will be released. "My preference would be they would not be released at once, because I feel like there's going to be anticipation," she tells TV Line, "and I think the diehard fans would enjoy it more with a little separation. Because the last thing you want is for someone to jump to the last episode and [ruin] it for everybody—which I think would happen, quite frankly, in this day and age of bingeing. So my preference would be to release them at least a day apart. Let people get a little sunlight and go for a walk around the corner."
She'll be joined by Marlee Matlin, who will provide sign language for the hearing impaired.
The 30 Rock alum is reuniting with one of the NBC comedy's producers for a comedy pilot, playing the "sycophantic chief instructor at the Tae Kwon Do Academy."
Fusion delved into the history of both franchises, and found that 59% of black contestants were booted off within the first two weeks. PLUS: Has Jubilee been ruled out as the next Bachelorette?
NBC and CBS destroyed their copies of the January 1967 game years ago. So the only known copy of Super Bowl I is one that nurse anesthetist Troy Haupt's father taped—years before the popularity of the VCR—on a massive quadruplex taping machine. Haupt wants to sell the tapes for $1 million, but the NFL is only willing to offer $30,000. The NFL has also blocked Haupt from selling the tapes to anybody else. For now, the historic recording is stuck in limbo.
The unscripted series will show reunions between children and their birth parents and/or biological families.
Egyptian comedian Bassem Youssef will be part of Fusion's 2016 election coverage and will host The Democracy Handbook for Fusion's new digital platform, F Comedy.
The Pivot thriller is set to air later this year.
She'll guest as Speaker Regina Thomas.
Says Mirren in the commercial airing Sunday: "If you drive drunk, you—simply put—are a short-sighted, utterly useless, oxygen-wasting human form of pollution, a Darwin award-deserving selfish coward." PLUS: Liam Neeson and his son are starring in a Super Bowl ad, and check out Drake's Hotline Bling Super Bowl ad.
"Why not just play it back to back all day?" one of the curators of Sky Movies suggested.
"I did an episode without Zooey (Deschanel), so it was just another reminder of how strong the ensemble is," Johnson says of tonight's episode. "If it's a scene with Hannah Simone and Max Greenfield, it's really good. Lamorne Morris is really good—nobody needed much direction. Everybody knows what they're doing." PLUS: How New Girl survived without Zooey Deschanel.
Tonight's documentary focuses on Garfield's 1881 assassination, and touts him as the JFK of the 19th century.
The O.J. trial was not just the Trial of the 20th Century, says Willa Paskin. "As FX's hugely watchable new miniseries The People v. O.J. Simpson: American Crime Story demonstrates, it is the trial of our current century as well," she adds. "It extends tentacularly into the present moment, when we are once again in the midst of a national reckoning about the intrinsic racism of our police forces, when the NFL is grappling with violence done to and by its players, and when a 24/7 celebrity news culture is dominated by the O.J.-connected Kardashians. Race, sex, violence, fame, football: the live wires of the O.J. trial are still sparking with the same powerful, electrifying charge. The series' timing is so propitious as to be vertiginous. The truth is more prompt than fiction." PLUS: People vs. O.J. is absorbing, infuriating and thoroughly entertaining, the "simply awful" John Travolta is the only weak link in a great cast, it successfully acquits Ryan Murphy, it is enormously compelling, even bold, as a legal procedural, the actors wow with empathy and nuance, it is not crude or cartoonish but ideologically and emotionally nuanced, it is incredibly watchable and clever as it pivots between its many big themes and the more basic issue of dramatizing The Trial, the miniseries is an intoxicating mix of truthiness and speculative soapiness, Sarah Paulson talks playing Marcia Clark, author Jeffrey Toobin on his book becoming an FX miniseries, and FX is convinced you no longer have O.J. fatigue.