'The Bachelorette': Was Blake's School-Shooting Story Too Much for TV? (POLL)
On Monday night's Bachelorette episode, Becca Kufrin visited the hometown of her final four men.
Everything pretty much went according to plan, except a moment when the reality TV dating series turned introspective and confronted a tragedy that's all too familiar in today's society.
While Becca was with Blake Horstmann in his hometown of Bailey, CO, Blake opened up about an experience that impacted him while growing up in a major way. While Blake was a senior at Platte Canyon High School — his sister was a freshman — there was campus shooting.
See Also
The next season begins production in September.
He explained how his mother's voice (she worked at the school) came over the loudspeaker and called for a "code white," which meant crisis on campus. He and other students weren't aware it was a shooter but stayed in their classroom and boarded up the exits with desks and chairs.
When the SWAT team arrived, the students had to slide their badges under the door to identify themselves, and were then walked out of the school.
The shooting took place in 2006, and the gunman was 53-year-old Duane Morrison. According to CBS News, he took six girls as hostages, sexually assaulted some, and killed one — 16-year-old Emily Keyes — before turning the gun on himself.
The story Blake told on-camera was a watered-downed version of the actual events, but that didn't stop #BachelorNation from giving him a great big bear hug via Twitter:
Be kind to each other and know you are never alone. 9.27.2006 will always be the date my view on life forever changed. Never take a moment for granted because it can all be ripped away in an instant #randomactsofkindness #iluvuguys #baileystrong #thebachelorette #bachelornation pic.twitter.com/qZDL0iKzPG

— Blake Horstmann (@balockaye_h) July 17, 2018
#TheBachelorette Blake's incredibly positive for someone who was crushed by his mother, went through a school shooting, had panic attacks and had a bad breakup. How the hell is he always smiling???

— Samantha (@Samantha_Ronnie) July 17, 2018
Blake spinning experiencing a school shooting into being positive and taking life by a moment at a time has me tearing up. He's amazing. #TheBachelorette

— Lyndsay Bamberger (@LittleLyndsayB) July 17, 2018
Even though the school shooting is very serious and sad, I am very thankful to Blake for bringing up this story and showing it on his date. I wish more stuff was shown like this. #TheBachelorette

— Ashley Spivey (@AshleySpivey) July 17, 2018
The saddest part about Blake's story is that he will not be the last contestant to share a story about being involved in a school shooting in the United States, at the rate we're going. #TheBachelorette

— Michael G. (@MichaelGarofola) July 17, 2018
Others brought up the fact that his competitor, Garrett, admitted to liking posts that mocked survivors of the Parkland school shooting:
Let's talk about how uncomfortable the After The Final Rose episode is going to be. Garrett has openly liked comments saying that the Parkland survivors were paid actors – and Blake is a school shooting survivor… #TheBachelorette pic.twitter.com/URWee8deLd

— Trash Talk (@trashtalkpod) July 17, 2018
Ok I just need to point this out: Garrett liked a homophobic photo – Jason has a gay brother. Garrett liked a photo saying school shooting victims are crisis actors – Blake literally is a school shooting victim. #TheBachelorette pic.twitter.com/Flzm4omONl

— Lauren Magee (@LaurenMagoo) July 17, 2018
How did you feel about Blake's story? Take our poll below:
The Bachelorette, Mondays, 8/7c, ABC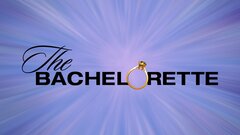 Powered by