Carrie Coon Details the New Dark Crime in 'The Sinner' Season 2
The Sinner is in no danger of running out of material: Last summer's hit reboots with a fresh dark crime — plus a largely new cast that includes Fargo and The Leftovers standout Carrie Coon. (Season 1 lead Jessica Biel, an executive producer, won't be in front of the camera again.)
This time, the psychological thriller's whydunit — we already seem to know whodunit — centers on 13-year-old Julian Walker (Elisha Henig), who appears to have poisoned his parents. As troubled Det. Harry Ambrose (Bill Pullman, returning) investigates, the mysterious Vera (Coon), who heads a cult-like group with ties to Julian's family, gets involved. Coon shares more.
See Also
The Jessica Biel-produced crime thriller returns to USA in August.
What drew you to The Sinner?
Carrie Coon: My husband [actor and playwright Tracy Letts] was offered a role as Ambrose's hometown pal, then they came to me when the actress they first wanted for Vera turned it down. It was enticing to work together!
Is Julian a bad seed or an abused kid?
Right — if Julian is the killer, did somebody make him that way or was he born that way? We also speak to real issues as he is put through the system: If minors commit a capital crime, should they be tried as juveniles or adults?
What can you tell us about Vera?
She leads a group of people who live together in a community that believes there's darkness and lightness in every person. Vera projects strength, but like many leaders, she's flawed. My desire would be that you change your mind about her many times.
The Sinner, Season 2 Premiere, Wednesday, August 1, 10/9c, USA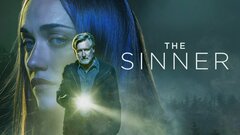 Powered by