'The Sinner' Season 2 Trailer: A New Dark & Twisted Mystery Is Revealed (VIDEO)
Your next twisty-turny, haunting summer series to get addicted to is here — The Sinner is back for Season 2.
Moving on with a separate storyline, the Jessica Biel-produced show promises to leave you guessing until the very last minute. The new season still focuses Detective Harry Ambrose (Bill Pullman) as he returns "to his hometown in rural New York to assess an unsettling and heart wrenching crime — parents murdered by their 11-year-old son (Elisha Henig), with no apparent motive."
And as we know from Season 1, nothing truly is how it appears to be and everyone has a secret.
"As Ambrose realizes there's nothing ordinary about the boy or where he came from, the investigation pulls him into the hidden darkness of his hometown. He's pitted against those who'll stop at nothing to protect its secrets — and the mysterious Vera (Carrie Coon) who proves to be a complicated, enigmatic piece to this haunting puzzle," a press release adds.
Tracy Letts (Divorce), Hannah Gross (Mindhunter), Natalie Paul (The Deuce), and Elisha Henig (Alex, Inc.) also star in this crime thriller.
Watch the trailer below:
The Sinner, Season 2 Premiere, Wednesday, August 1, 10/9c, USA Network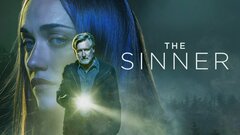 Powered by