Christina Applegate Returns to TV in Will Ferrell Netflix Comedy 'Dead to Me'
Christina Applegate is returning to TV with a new Netflix comedy series, Dead to Me.
The former Married… With Children star is teaming up with Will Ferrell and Adam McKay (Succession) once again — the trio worked together on the Anchorman movies — to bring this show to life.
Described as a woman with anger issues and an interesting sense of humor, The Hollywood Reporter revealed that Applegate will star in the 10-episode series.
While this bunch may be working together, Ferrell and McKay are only billed as producers at this time. The project, written by Liz Feldman, will be Applegate's first regular TV role since 2012.
Applegate's character, Jen, is a straight-laced woman who's been doing her best to keep her sanity and life together since the death of her husband, who was killed in a hit-and-run accident.
See Also
In 1987, the debut of the unapologetically vulgar 'Married... With Children' anchored Fox as a viable fourth network and returned TV comedy to its working class roots.
The actress, who most recently appeared in the Bad Moms sequel, A Bad Moms Christmas, will executive produce the series with McKay, Ferrell, Feldman, and Jessica Elbaum.
Hopefully more details will be available soon, but fans of these collaborators are sure to be pleased with the results.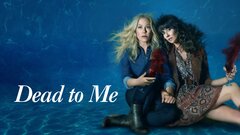 Powered by