'Dukes of Hazzard' Star John Schneider Sentenced to Jail for Unpaid Alimony
It would appear that former Dukes of Hazzard star John Schneider has gotten himself into some trouble with the law.
Best known on the small screens as Bo Duke, Schneider is reportedly headed to jail after failing to meet an alimony payment deadline, according to TMZ. The actor's estranged wife, Elvira Castle, was meant to receive over $150,000 in alimony support by March 2018.
Schneider wasn't able to pay up by that time, so he's been sentenced to three days in L.A. County Jail as of Monday, June 11. The actor, who has also appeared on shows like Nip/Tuck, Dirty Sexy Money, The Secret Life of the American Teenager, and Smallville, split from Castle in 2014.
See Also
From 'Housewives' stars to a lifestyle guru, these small-screen stars are no stranger to the clink.
A previous report from TMZ says Schneider was paying his ex over $18,000 a month in spousal support following their split.
The couple was married for 21 years and they have three grown children together, two from Castle's previous marriage. Along with his jail time, Schneider is also required to do 240 community service hours.
In an interview with Fox News prior to his jailing Tuesday, Schneider said, "I'm disheartened with the system but my head's up, and I'm going to go do what I have to do and make it through the next couple of days."
"It's common sense versus entitlement. I've worked seven days a week, 80 hours a week, at least since 1978," he continued. "I have, as every working person has, a mountain of debt that was attached to my dream. And there's a group now that somehow feels they're entitled to life or even luxury without work and the judicial system apparently agrees with that."
"If I had it [money], I would've given it to her just to let this go away but I don't have it," he added. "Hopefully this is evidence of that."
The actor who has most recently appeared in the Tyler Perry created series for OWN, The Haves and Have Nots, said he received some encouraging words from Perry about the situation. "[Tyler and I] agree on this very important thing: They can take your stuff but they cannot have your dream… He is a dreamer and a liver of his dreams, and I am the same and we are of one spirit. So these next three days are going to fuel my dream, not damage it in anyway."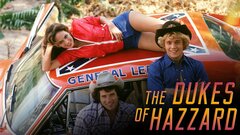 Powered by