NBA Finals 2018: Can LeBron Even the Score vs. Warriors in Round 4?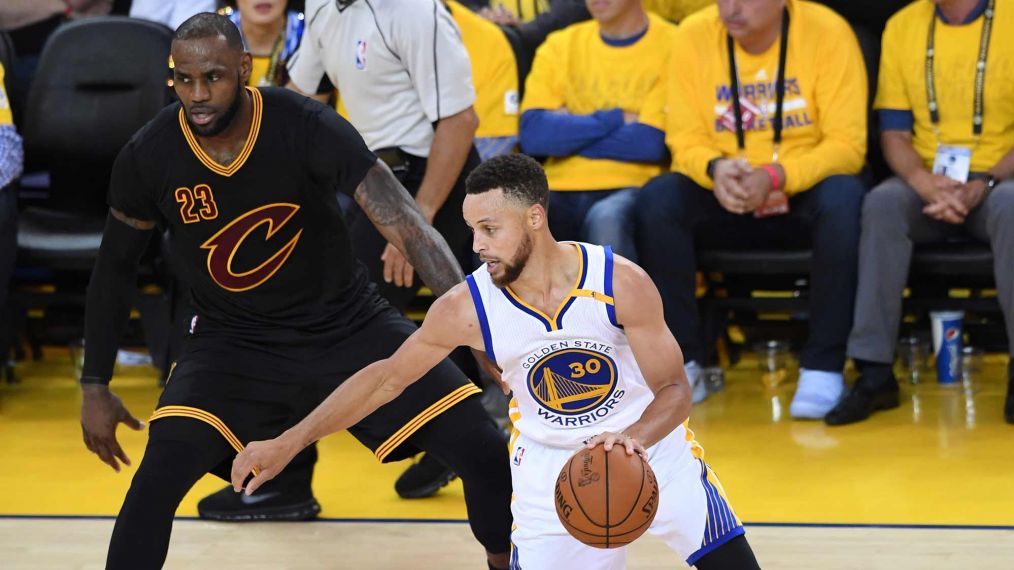 It's LeBron vs. the Warriors, Round 4.
For the fourth consecutive year, the Cleveland Cavaliers and Golden State Warriors will meet in the NBA Finals, which tip off with Game 1 Thursday at Oracle Arena in the Bay Area.
Stephen Curry and the Warriors have won two of the three NBA Finals vs. LeBron James and the Cavaliers. It will be a tough task for the Cavs to even the score against a Warriors team that's heavily favored.
"This is the biggest difference that I remember between two teams heading into the Finals in my time in the NBA. I can't think of a bigger gap from a team perspective," said ABC/ESPN NBA analyst Jeff Van Gundy on a recent conference call with the media.
Casual NBA fans will have to resist the temptation to take a "been there, done that" attitude toward these Finals.
"I think it's great for the league to have the two best teams make it to the Finals, and that's what took place, the two best teams in their respective conferences are representing them," said analyst Mark Jackson on the press call. "It's awesome for the league to have tremendous star power on the biggest, brightest stage."
CBS Sports found a funny way to get itself into the mix and spice up the Finals with a recent viral video that put the two teams into a parody of '80s and '90s sitcom intros:
"Season 4 of Cavs vs. Warriors was recorded in front of a live studio audience." pic.twitter.com/xQJOdJAHSl

— CBS Sports (@CBSSports) May 29, 2018
As for the games themselves, ABC has exclusive TV coverage of the NBA Finals, and all games will also stream on the ESPN App and WatchESPN.
2018 NBA FINALS TV SCHEDULE ON ABC
Game 1: Thursday, May 31: Cleveland at Golden State, 9/8c
Game 2: Sunday, June 3: Cleveland at Golden State, 8/7c
Game 3: Wednesday, June 6: Golden State at Cleveland, 9/8c
Game 4: Friday, June 8: Golden State at Cleveland, 9/8c
Game 5*: Monday, June 11: Cleveland at Golden State, 9/8c
Game 6*: Thursday, June 14: Golden State at Cleveland, 9/8c
Game 7*: Sunday, June 17: Cleveland at Golden State, 8/7c
*If necessary
Ahead of tonight's action… we showcase the BEST of @StephenCurry30 in the #NBAFinals!

🏆: #NBAFinals
🏀: #WhateverItTakes x #DubNation
⏰: 9:00pm/et TONIGHT
📺: #NBAonABC pic.twitter.com/JYvPy4Rpwx

— NBA (@NBA) May 31, 2018