'Roseanne' Finale Proves Politics Aren't Going Away in Season 2 of the Revival
Roseanne said goodbye for now in Tuesday's season finale, "Knee Deep," and while it may have been an ending, it was also the beginning of more political discussion on the show going forward.
In the episode, Roseanne's (Roseanne Barr) knee continued to prove painful, but when a storm flooded the Conners' basement, they were relieved to learn that a state of emergency had been called — this means they'd get government money to repair their home. Dan (John Goodman) being the handyman he is, said he could fix it for next to nothing, allocating the rest of the funds for Roseanne's much-needed knee surgery.
The finale definitely alluded to more hot-button topics to be covered the future, one of which will be health care. The Conners are uninsured and can't afford to cover the surgery without assistance, which was also the reason for Roseanne's opioid problem.
Executive Producer Bruce Helford reinforced this idea to The Hollywood Reporter this week, saying, "We will definitely be handling issues that are political hot-buttons," in Season 2 of the revival.
The EP also revealed that the Conners' Muslim neighbors will return, as well as D.J.'s (Michael Fishman) wife, Geena (Xosha Roquemore) — the same Geena he avoided kissing as a kid because she was black.
These controversial topics are something ABC Entertainment President Channing Dungey had recently claimed would be less of a focus moving forward. "Definitely we will be tackling issues, but in all of the episodes… politics was a subtext and we always deal with it through the eyes of the family. So because we don't want to be preachy, we're not doing the issue of the week," Helford clarified.
See Also
Bruce Helford will be the sole showrunner of the revived ABC sitcom when it returns.
"One of the things that Roseanne and I always agreed upon from my very first day when I started in 1992 working on the show was: This show has to be brave," Helford continued. "This show has to go where other shows are a little afraid to go or very afraid to go. So the show will continue to be socially relevant; the show will continue to get this dialogue going."
The show definitely seems to have found a formula that works for it, as it remains one of ABC's highest-rated shows. But putting politics aside, Helford also shared some hopes for Season 2 of the revival. One of those hopes is that Johnny Galecki will reprise his role of David again, and that George Clooney will make a cameo as Booker.
Whatever this team has in store, its sure to be the talk of fans once fall rolls around.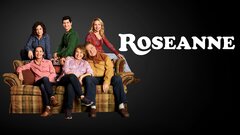 Powered by