'Grey's' Wedding and Other Season Finales, 'Citizen Rose' Returns
A selective critical checklist of notable Thursday TV:
Grey's Anatomy (8/7c, ABC): It looks as if April (Sarah Drew) barely escaped the reaper last week, so as she and Arizona (Jessica Capshaw) depart the show in the 14th-season finale, the mood is happier — presumably — as Alex (Justin Chambers) and Jo (Camilla Luddington) head to the altar for a wedding season finale, albeit with a few complications on the way to an "I do."
A more traditional cliffhanger is in store for ABC's Grey's firefighter spinoff Station 19 (9/8c), when the final — at last — interviews for captain are interrupted by a huuuge skyscraper fire that puts many of our heroes' lives at risk.
Supernatural (8/7c, The CW): Right on Grey's heels is The CW's longest-running cult hit, wrapping its 13th season of horror hijinks with Lucifer (Mark Pellegrino) — not to be confused with Fox's in-limbo-at-press-time series — finally meeting his powerful son, Jack (Alexander Calvert), a fallen angel/human hybrid. In Winchester brother news, Sam (Jared Padalecki) and Dean (Jensen Ackles) face another crossroads that could change at least one of their lives forever.
Gotham (8/7c, Fox): Renewed for a fifth and final season, the Batman prequel puts its penultimate season to rest with the focus on the maniacal Jeremiah (Cameron Monaghan), twin brother to the late Jerome and a Joker-in-training. He warns Gordon (Ben McKenzie) of more destruction to come, which sounds like just another day on the job in this dark city.
Life in Pieces (9/8c, CBS): Granted a last-minute reprieve for a mid-season return next season, the family comedy ends its third season with back-to-back episodes. In the first, Jen (Zoe Lister-Jones) and Greg (Colin Hanks) learn some surprising news that they try to keep secret from the family in the second episode. And John (James Brolin) is none too pleased to discover his modeling gig is intended to endorse a product for the elderly.
Citizen Rose (10/9c, E!): Rose McGowan continues her activist crusade to rally women to speak out against abuses of power in a three-part continuation of her docu-series. The episodes follow her as she launches her memoir Brave and takes her social movement to the capitals of Europe with fellow survivor, Asia Argento.
Inside Thursday TV: Kicking off the post-season, NBC presents a two-hour American Ninja Warrior All-Stars special (9/8c), in which hosts Matt Iseman, Akbar Ghajabiamila and Kristine Leahy welcome back some of the show's most impressive contestants to compete on the National Finals course… truTV's favorite illusionist is back with a fourth season of The Carbonaro Effect (10/9c), during which Michael freaks out a receptionist in a doctor's office with multiple body parts… For those who've seen the hundreds of Law & Order: SVU repeats too many times, the gritty Belgian procedural Code 37: Sex Crimes launches a second season on the Walter Presents streaming service.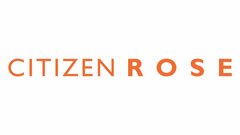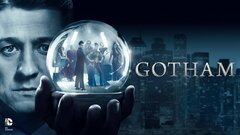 Gotham
where to stream