Abe Vigoda, 'Barney Miller' Star and 'Late Night with Conan' Regular, Dies at 94 While known as Detective Phil Fish on Barney Miller and its spinoff Fish as well as Tessio in The Godfather, the tall character actor spent his later years regularly appearing in Late Night with Conan O'Brien sketches, including one featuring Abe Vigoda interviewing Abe Vigoda with sidekick Abe Vigoda, as Star Wars' Yoda and in a Total Vigodal Eclipse. He even appeared on Conan's final Late Night show in 2009. PLUS: In 1988, David Letterman confirmed Vigoda was not dead.
The Showtime series premiered to 2.99 million viewers across multiple platforms.
Paramount Pictures is developing a film based on the Michael Landon NBC drama series that ran on NBC from 1974 to 1982.
The New Yorker's Susan Morrison, who once worked for the SNL honcho on his short-lived 1984 NBC sketch program The New Show, is writing the biography with Michaels' blessing.
He'll play Dominic Fortune, "an adventure-seeking rogue," on the Agents of S.H.I.E.L.D. spinoff.
The Zach Galifianakis had the most-watched basic cable comedy series premiere since 2014 with 1.75 million viewers, according to Deadline.
"F*ck yeah !," Cyrus wrote on Instagram. "Stoked to be in Woody Allens first series!!!!! I had claimed 2016 to be my year of "chillin the f*ck out" but next to my bed for a few years now has been this portrait of W.A. & I was looking into his eyes when I got the call to be apart of the cast and work alongside the bad a$$ Elaine May & da dude himself! 1960zzzz here I cummmmm." PLUS: Miley photoshopped herself into a photo with Woody Allen.
Gosselin recalled on The Steve Harvey Show, "I said, 'I'm not having my divorce filmed. I'm not having it aired out for the public's consumption. And I'm not having reruns so my children can keep on watching the demise of their parents.'"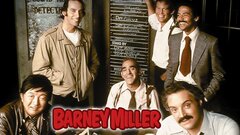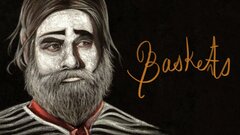 Baskets
where to stream