'New Girl' Premiere Sneak Peek: The Gang Gets This Farewell Party Started (VIDEO)
Tonight, Fox's New Girl begins her farewell season—which star Zooey Deschanel considers "a bonus season," since the cast had no idea if they were being renewed before wrapping last year—and it's only fitting that much of Season 7's first episode goes down at a party.
"For me, I just wanted them to be fun," says Deschanel, whose Jess returns home with beau Nick (Jake Johnson) after his book tour in time to join Schmidt (Max Greenfield) and Cece (Hannah Simone) at their daughter's feminist-themed birthday bash. "If I went back and looked at old episodes, I think our best work was done when we were [just] having fun."
And that is just what the actress-executive producer had in mind when it came to crafting the show's final six episodes, set three years after we last saw the loft squad. "I wanted to go back and say goodbye, have a good time and make some fun TV."
In this exclusive clip from the final season opener, Jess and company do indeed say goodbye to someone as they recall one of their less-magical soirees celebrating the Schmidt family's young spawn.
New Girl, Final season airs Tuesdays beginning April 10, 9:30/8:30c, Fox.
Special one-hour series finale May 15.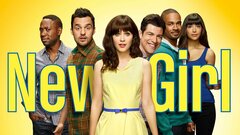 Powered by