Best Lines on TV This Week: 'C Minus. The Perfect Grade. You Pass, But You're Still Hot.'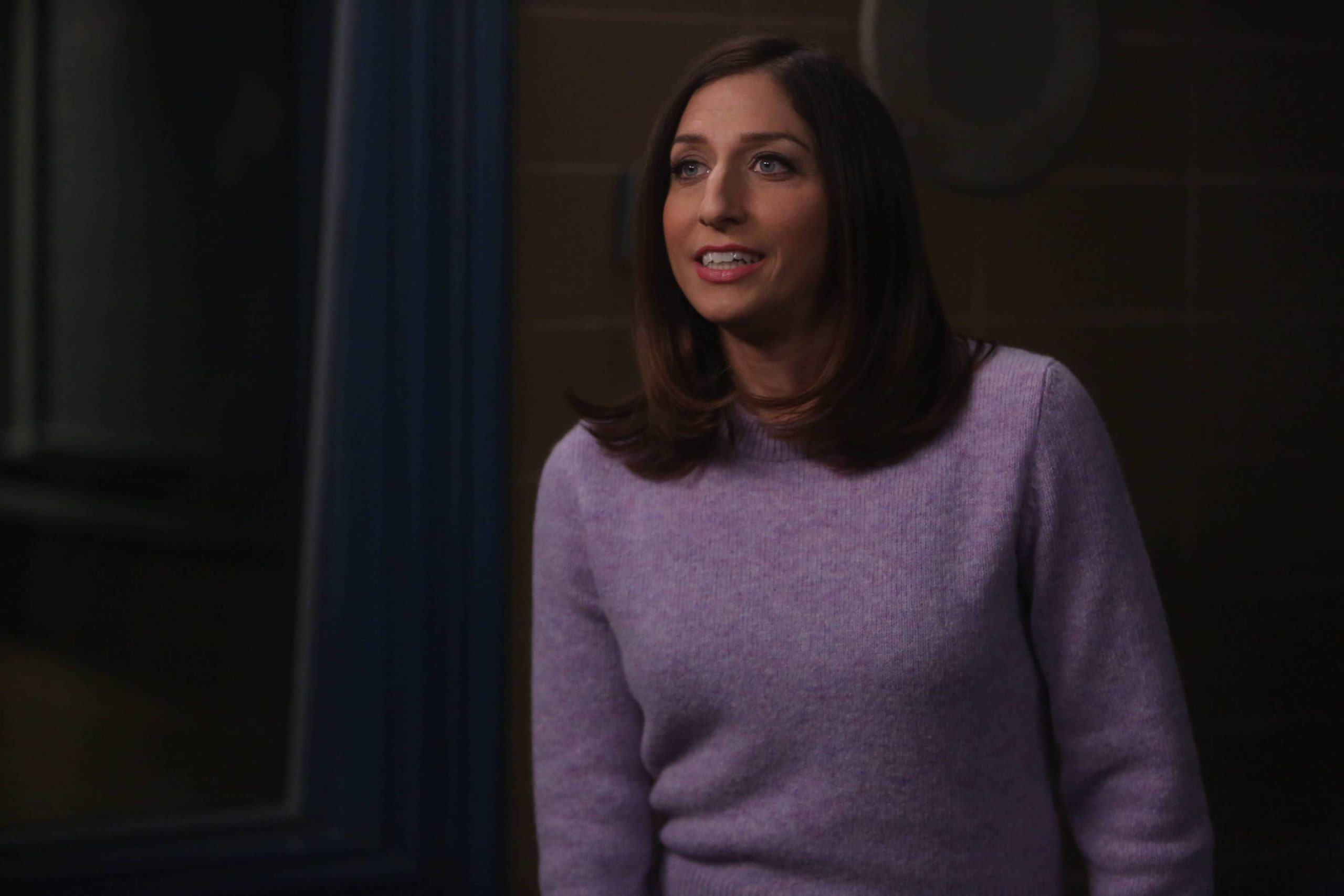 The best quips, quotes and quick bits of dialogue from this past week's shows.
Brooklyn Nine-Nine
Gina: "C minus. The perfect grade. You pass, but you're still hot."
— Gina (Chelsea Peretti) may have some different ideas about what stands as a good grade
Santiago: "I tried to get him out of the house. I invited him to bar trivia, but he turned me down. Not that Trivia Newton John needed the help. We're nationally ranked. It's no big deal."
Diaz: "You're right, it's not."
— Santiago (Melissa Fumero) shows off her brains (and awesome trivia team name) but Diaz (Stephanie Beatriz) is just not impressed
Marvel's Agent Carter
"I couldn't maneuver him into the enclosure. He's the devil in pink."
— Jarvis (James D'Arcy) has met his match in the form of Bernard the flamingo
"When I think Howard has reached the depths of depravity, you dig up a wellspring, Mr. Jarvis."
— Agent Carter (Hayley Atwell) is less-than-enamored by Stark's tricked-out leisure car
Superstore
Glenn: "How about Little Miss 'On Time'? Dr. Cool? Workules?"
Amy: "How about just Amy? Floor Supervisor."
Glenn: "Boring. Wait. Bed, Bath, and Beyonce!"
— Glenn (Mark McKinney) tries just a little too hard to give Amy (America Ferrera) a fun work nickname.
Jonah: "Now is the time of Ace." [Points to his new Ace nametag]
Amy: "Wow, strong words from a guy who led a flock of ducks into the store."
Jonah: "My pocket was ripped. I didn't know I was trailing crackers."
Amy: "Why are you even walking around with crackers in your pocket?"
Jonah: "Because they don't have the kind I like here!"
—  Jonah (Ben Feldman) tries to defend why he has crackers in his back pocket
RELATED: Read More Best Lines on TV
The Expanse
"Our power problems, they've been so, uh... Ubiquitous and... Mendacious and Polyglottal. Like a couple of donkey balls."
— Alex's (Cas Anvar) last-ditch efforts to save the Rocinate from being investigated involves a series of "secret" code words
Limitless
Boyle: "Someone played Cowboys and Indians with her. Tickled her 40 times. And then cuddled her with her own unicorn."
Rebecca: "Well, the soda pop spatter indicates that she was still playing air guitar before she was sent to an awesome farm in the country."
— Brian's (Jake McDorman) imagination replaces "bad" words with "good" words in a conversation between Boyle (Hill Harper) and Rebecca (Jennifer Carpenter)
The Flash
Caitlin: "How do you look in a tux?"
Cisco: "Come on, he's 6'2, he's square-jawed, and he's jacked. I think he looks fine."
— Caitlin (Danielle Panabaker) and Cisco (Carlos Valdes) debate Jay's (Teddy Sears) good looks
Cisco: "You know, you're a really great superhero…"
Barry: "Thanks."
Cisco: "Really great...but do you think it's a great idea when you're fighting crime to bring a date?"
— Cisco points out Barry's (Grant Gustin) probably shouldn't mix business with pleasure
Telenovela
"Look, he's very qualified. He was an Eagle Scout. Plus, he went through the most grueling survival training of all—greeter orientation at Abercrombie & Fitch."
— Ana Sofia (Eva Longoria) tries to explain that Gael (Jose Moreno Brooks) deserves to be Safety Captain
Ana Sofia: "The truth is if I was stuck on an actual deserted island, the only thing I'd want with me is you."
Isaac: "Really? I would want matches, sunscreen, maybe a water purification system—"
Ana Sofia: "Yeah, I was just being sweet."
— Ana Sofia and Gael have a heart to heart
Shadowhunters
Izzy: "Is this the part where I give you the pep talk about harnessing your inner Shadowhunter and accepting your true destiny?'
Clary: "Was that the pep talk?"
Izzy: "Basically."
— Izzy (Emeraude Toubia) reveals she's not much of a pep talker to Clary (Katherine McNamara)
"I've seen every horror movie ever made and the funny best friend who gets left behind... dead man."
— Simon (Alberto Rosende) pretty much nails a horror movie trope
New Girl
Jess: "Cece and Nick are basically the same person. Both stubborn, hotheaded and brutally honest."
Schmidt: "Oh, dear Lord. I'm marrying Nick."
— Schmidt (Max Greenfield) has an unwanted lightbulb moment
"Tell Schmidt not to sing 'Rent' in the shower. We're in a drought."
— Jess (Zooey Deschanel) gives some reasonable advice to her loft mates as she moves out
Angie Tribeca
Sgt. Eddie Pepper: "You're under arrest for stealing my heart. You have the right to stay beautiful. Anything you say will only make me more in love with you."
Angie: "What are you doing? Are you cuffing my finger?"
Sgt. Eddie Pepper: "That's a ring. Will you marry me?"
— Angie (Rashida Jones) reveals she may not be ready to get engaged to Sgt. Pepper (James Franco)
Downton Abbey
"I know several couples who are perfectly happy. Haven't spoken in years."
— The Dowager Countess (Maggie Smith) shares the "key" to a successful marriage
"I learned that Downton is my home. And that you are my family. If I didn't quite know that before I left, I know it now."
— Tom's (Allen Leech) heartfelt speech after his surprise return home
Supergirl
"Here's to the Danvers sisters… We should come with a warning."
— Alex (Chyler Leigh) reflects on her and Kara's (Melissa Benoist) lethal effects on men
"Max Lord is nothing more than a reformed nerd with a God complex. Just like every guy I dated in college, though he's not going to do anything that I won't see coming from a mile away."
— Alex gets overconfident without realizing Max (Peter Facinelli) has already bugged her home
It's Always Sunny in Philadelphia
"All right, now listen up, guys. Tomorrow's the big race. And anything less than first place will not be tolerated. In fact, it will be punished. But, remember, I want you to have fun. But, not if it means you're not gonna get first place. 'Cause I'll punish you."
— Dennis (Glenn Howerton) gives a rather threatening pep talk to his Swiss ski team before the big race
DC's Legends of Tomorrow
"Ah, the early second millennium A.D. The golden age of gasoline engines, online pornography, and those silly little smartphones."
— The artificial intelligence on Rip Hunter's (Arthur Darvill) timeship gives the highlights of 2016

Oliver Queen: "So what do you know about Captain Hunter?"
Ray Palmer: "He's a Time Master from the 22nd century. It's a little hard to Google."
— Oliver (Stephen Amell) and Ray (Brandon Routh) wonder about Rip's background
Ray Palmer: "Are you sure you want to leave these two unsupervised on a time machine?"
Heat Wave: "Hey Haircut, deafness wasn't one of the side effects."
— Ray and Heat Wave (Dominic Purcell) have a heated exchange after their first bout of time travel
"We go out for one lousy drink and you guys somehow manage to pick a fight with Boba Fett."
— Leonard Snart/Captain Cold (Wentworth Miller) makes a Star Wars reference
Saturday Night Live
"Hearing that Zach lost his son really struck a nerve for me, especially since I'm the one that killed him."
— Adam Driver goes meta as his Star Wars character, Kylo Ren, in an Undercover Boss sketch
"I'm 90% sure that Matt is Kylo Ren."
— Taran Killam makes a Star Wars reference upon realizing the incredibly intense Matt (Adam Driver) is the boss in disguise during the same sketch
21st Annual Critics' Choice Awards
"Thank you to all the straight white guys who dominated movies and TV for so long and so hard and for so long that stories about anyone else seems kind of fresh and original now."
— Master of None co-creator Alan Yang sees the positive in the lack of diversity
"I know where to put this, right on the shelf right next to my Millennium Falcon."
—
Jacob Tremblay, 9, reveals his Best Young Actor award will get equal footing with
Star Wars
Colony
Words to live by. Check out more of @ColonyUSA's most quotable moments: https://t.co/yxOvZ9wUj4 #Colony pic.twitter.com/gIVIn5PEHg

— USA Network (@USA_Network) January 22, 2016
The Middle
#TheMiddle pic.twitter.com/M2iLUAlsMr

— The Middle (@TheMiddle_ABC) January 21, 2016