Jenna Fischer: John Krasinski and I were 'Genuinely in Love' on 'The Office' — But Not in Real Life Fischer explained to Andy Cohen on Watch What Happens Live last night how she was "genuinely in love": "There's like a real part of me that is Pam, and there's a real part of him that's Jim, and those parts of us were genuinely in love with one another. But, in real life, we aren't totally Pam and totally Jim. So in real life we're not like the perfect match."
"At this current time we're uncomfortable to stand there and say this is OK," Smith said on GMA. PLUS: Oscar nominee Mark Ruffalo may also skip the ceremony.
Triumph's Election Special 2016, which has been filming in New Hampshire this week, is set to debut next month.
Streep's daughter has a recurring role on the CBS drama, and there's always an opening for an actress her mother.
Watch Kimmel's takeoff on Trump's viral girl group, featuring a Vanessa Hudgens cameo.
Hart has signed up for a fifth season of his comedy mockumentary.
Leah Rothman's lawsuit, which was also filed against CBS, claims Dr. Phil McGraw created a hostile work environment when he allegedly held 300 employees in a room over accusations that one of them leaked information to the media.
Holmes will star in a semi-autobiographical comedy, playing a comedian who goes couch surfing in the homes of New York's finest comedians after his wife leaves him.
Co-creator Sarah Gertrude Shapiro decided to create a web series featuring Faith because she "is a character we all fell in love with. She was a closeted Christian lesbian from Mississippi, who's someone I'm very passionate about."
"God, I have missed you," said Colbert, who added: "It's like a magical eagle made a wish on a flag pin and it came to life. Which is great. For me."
Logo has also picked up Cocktails & Classic for a third season.
The former O.C. star, who turns 30 on Sunday, is returning to TV playing an addict on the Freeform drama.
Jessie's Debby Ryan will guest on two episodes of the NBC drama.
Which roles did the Jets' Ryan Fitzpatrick and the Giants' Prince Amukamara play?
McDonald has responded to Handler's accusation that she sold stories about the Chelsea Lately star, saying: "I never sold stories to tabloids or traded them to benefit myself or get myself in them."
"Yes, bitches, it's another Kardashian show. You love it" is how Khloe kicked off her FYI late-night talk show On the 45-minute debut, "there was no lack of garishness."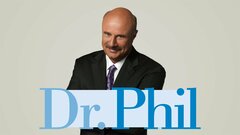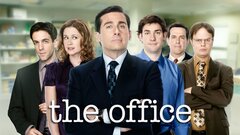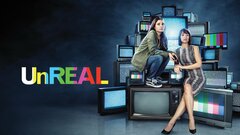 UnREAL
where to stream