'Alex, Inc.' Premiere: First Look at Zach Braff & Michael Imperioli in Their New Show
It's official: Podcasts have invaded television.
For proof, look no further than ABC's latest sitcom, Alex, Inc., Zach Braff's big return to TV eight years after Scrubs ended. The series stars the actor as Alex Schuman, a guy who quits his job to start a podcast company. This is all done with the support of his wife Rooni (Tiya Sircar) and their precocious children, Ben (Elisha Henig) and Soraya (Audyssie James). Oh, and another familiar face…
See Also
The podcast medium is the new frontier for series adaptation
Alex's cousin Eddie, played by none other than Sopranos star Michael Imperioli! Lucky for you, TV Insider has a first look at the two small screen vets from the March 28 premiere, "The Unfair Advantage."
The kickoff episode will have plenty of ground to cover, as Alex sets up his new team, which also includes his former producer, Deirdre (Hillary Anne Matthews). Also in the ep, Ben performs magic at the school talent show, teaching his dad an important lesson about his future.
With an impressive cast and such an original concept, we can't wait to see what happens next!
Alex, Inc., Series Premiere, Wednesday, March 28, 8:30/7:30c, ABC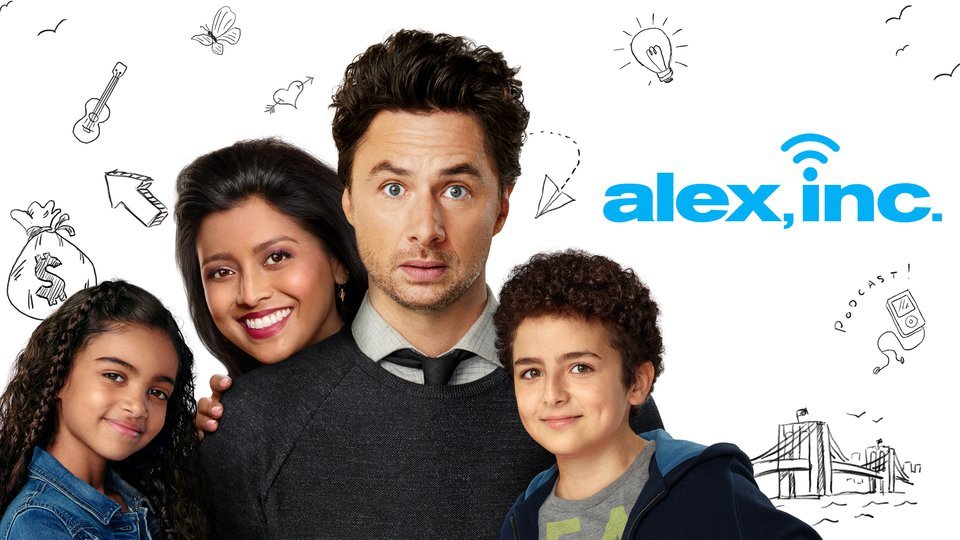 Powered by