Best Episodes Countdown #1: 'Breaking Bad' — "Ozymandias"
The moment has finally arrived: After counting down the 10 Best Episodes of the 21st Century—including picks from favorites like The Sopranos, Lost, Buffy the Vampire Slayer—we've arrived at our top pick! Read on for the #1 choice on the list, and sound off on the ranking in the comments below!
Season 5, Episode 14
"Look on my works, ye Mighty, and despair!" Shelley's classic poem gives title to one of TV's most devastating hours ever, forcing ultimate antihero Walter White (an indelible Bryan Cranston) to face the isolating consequences of his many master-criminal acts in Breaking Bad.
We empathize with his soul-crushing, self-loathing anguish at witnessing the execution of DEA agent brother-in-law Hank (Dean Norris), but any sympathy for the infamous "Heisenberg" evaporates after he kidnaps his baby daughter to silence his horrified, petrified family: wife Skyler (Anna Gunn) and son Walt Jr. (RJ Mitte), who fight him off in a terrible domestic battle.
Redemption isn't possible, but Walter's sorrow is palpable when he makes a fateful phone call to exonerate Skyler, masking his despair with a veneer of rage. He is, at last, broken.
Breaking Bad, Streaming now, Netflix and Amazon Video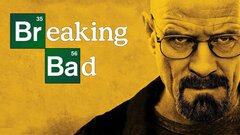 Powered by