TV News Roundup: 'Younger,' 'Shooter,' & 'Colony' Premiere Dates, Fred Savage Harassment Claims
ALL YOUR MUST-KNOW WEDNESDAY TV NEWS:
Younger gets older
TV Land announced Younger's fifth season on Wednesday via a unique interactive video. The clip features a 360-degree view of the cast at a table read, and then switches into the scene as it is filmed. The moment highlighted shows Liza (Sutton Foster) revealing to Kelsey (Hilary Duff) that their book, Marriage Vacation, is a Reese Witherspoon Book Club pick. It also subtly unveils the premiere date as Tuesday, June 5 at 10/9c. Mark your calendars!
USA's hot summer lineup
Premiere dates were being dropped all over the place Wednesday, as the USA Network revealed the Season 3 returns of its spring/summer dramas. First is Colony on May 2, which will pick up six months after the Bowmans fled the L.A. bloc.
After that, on June 21, we'll catch up with Queen of the South, as Teresa sets off to start her own empire solo.
And finally, Season 3 of Shooter follows up on the same night, concluding some of its second season mysteries, and starting into a new one surrounding Bob Lee's father's death.
Fred Savage's not so Wonder-ful claims
News first broke this week via TMZ, that a woman had filed a lawsuit alleging that in 2015, actor and TV director Fred Savage created a hostile environment for her on The Grinder set. The former staffer claims the Wonder Years star "violently struck" her in the arm three times, gave her dirty looks, rolled his eyes, and swore at her.
Fox has since spoken out about the suit, defending the star and insisting that they'd conducted an investigation into the allegations that proved no wrongdoing. "Fox takes all allegations of improper conduct very seriously. We conducted a thorough investigation into these allegations and found no evidence of any wrongdoing on the part of Mr. Savage. We will vigorously defend against these unfounded claims," the network said in a statement.
In a statement,Savage called the allegations "completely without merit and absolutely untrue."
Wax on, wax off
After weeks of teasers and first looks, YouTube Red has a full trailer for their Karate Kid sequel series, Cobra Kai. The nostalgia-filled look shows that Daniel LaRusso (Ralph Macchio) and Johnny Lawrence (William Zabka) are still fighting, proving rivalries don't always die after 30 years.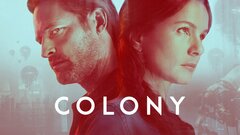 Colony
where to stream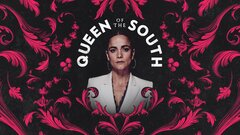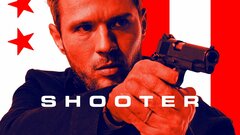 Shooter
where to stream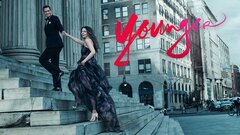 Younger
where to stream