He Said, She Said: Real Talk with the Deaf Stars of Sundance Now's 'This Close'
Don't call This Close "that deaf show." The boldly frank dramedy—now available for streaming on Sundance Now in its first season, six-episode entirety—was created by and stars Shohannah Stern and Josh Feldman, two real-life best friends who are also deaf.
An off-shoot of their earlier web series, This Close centers on graphic novelist Michael (Feldman) and publicist Kate (Stern), a pair of flawed yet immensely lovable twentysomethings living in a world that can hear, but that doesn't always see them. It's funny, groundbreaking, sexy, eye-opening, and about damn time.
TV Insider met with the actors and their interpreters in January to discuss the show. The clear connection between Feldman and Stern inspired us to grill them on their Close bond to each other and their characters.
How did you first meet?
Shoshannah Stern: Well, we actually met when he was in college. I wasn't, because I'm older than him. And then we reconnected in Los Angeles a few years later.
What was your first impression of her?
Josh Feldman: I think when we first met, I was pretty drunk, right? I think? I was in college, right? That's what you do. So my first impression, probably, I don't know. My first impression here in Los Angeles was great. Obviously we're still friends. But when we first reconnected again, I was going through a breakup, similar to my character on the show. And she was a great source for me to vent to.
Stern: But actually, our anniversary is on Cinco de Mayo. Because we were friends in a superficial way, and then we went to the same party on Cinco de Mayo. And he introduced me to a guy that he was dating, nearly dating. And I had some margaritas in my already so after I met him I went over and I said, "That guy, uh uh. Uh uh." So and then the next morning he texted me and said, "why?" And then that's really how it forced up to become BFFS.
Can you describe the show in six words or less?
Stern: Have you met me? [Laughs]
Feldman: Six words. Friendship and love in many versions. I think that's six, at least.
Stern: Friendship beyond words.
She wins! Closest without going over.
In the second episode, you basically address the realities of being "the deaf person," how you will always be the deaf person. Where do you think in the series, do you think that viewers may stop seeing these two as deaf characters?
Stern: I think it never drops off. No. These characters never stopped being deaf. Sometimes in life, even now, I forget that I'm deaf and all of a sudden stuff happens. Typically, when bad stuff happens actually and you're reminded, 'Oh wow, this world is truly structured for people who can hear.' But the characters never stop being deaf so its always there. Under that story you know it comes up above the surface and then it sink below the surface again and I think in episode 6 I think you will see that, when it comes to the surface again it rises again.
Feldman: And for me I think that being deaf, in a world that is built or constructed for people who can hear, my interactions with hearing people change day to day
From person to person?
Feldman: Right. So sometimes, I am encountering ignorant people, sometimes I'm encountering people who already have some experience with deaf people or deaf culture. The experience changes from day to day and person to person, so there's always that feeling of unpredictability as a deaf person. Like you don't know what this day is going to bring you.
Has communicating with others changed for you with the rise of texting?
Feldman: Oh yeah. I mean, when I first went to Los Angeles, I couldn't even order a cab over the phone but now there's Uber, so you have apps and different technology. Tech and the apps have definitely changed the way we can interact with people who can't sign. Definitely.
Stern: I can remember having to run to a computer, like if I was traveling. When people were trying to email me or needed to meet me someplace, the only way I could contact them would be at some internet café or whatever. I had to always be searching to find a computer, but now I have it in my back pocket, it's with me all the time. I'm so fascinated by this because I asked my friends who are not deaf, "You use the phone more than you text, right?" And [they] were all saying "No actually, we text way more."
Oh yeah, everybody texts. If they call you, they're weird.
Stern: It's annoying now, right? Lile, "why are you calling me?!" [Laughs]
How close are you to your characters?
Feldman: Well, with the web series that we did, the characters were very similar to who we are. But with this television show, the two characters have taken a life of their own. They are very not similar to us. And I'm happy that I'm not like Michael. [Laughs]
Stern: And I am not like Kate.
What did you guys think of Switched at Birth?
Stern: I thought it was a fantastic start. You know, a stepping stone really. It opened the door for so many different things, of course. But I don't think it should be the one and only deaf show. I would love to see the trend continue. Our show is about two deaf people, which is great. But I would then love to see more shows that have deaf people in them just because they are a part of the world. The world that we live in has deaf people who live in it. There are people of color, people with different abilities, who live in the same world that we all inhabit. The more that we can represent that, the better.
Feldman: I think that the show definitely opened a door for us. It told a very specific story, which is very different from the very specific story that we're telling. Switched at Birth talks about two families dealing with the problem that those two families were having. Then we're telling the story about two 20something deaf people in a big city. So it's just a different story and I think we're all adding to the perspective of what deaf people could be on television.
This Close, available for streaming on Sundance Now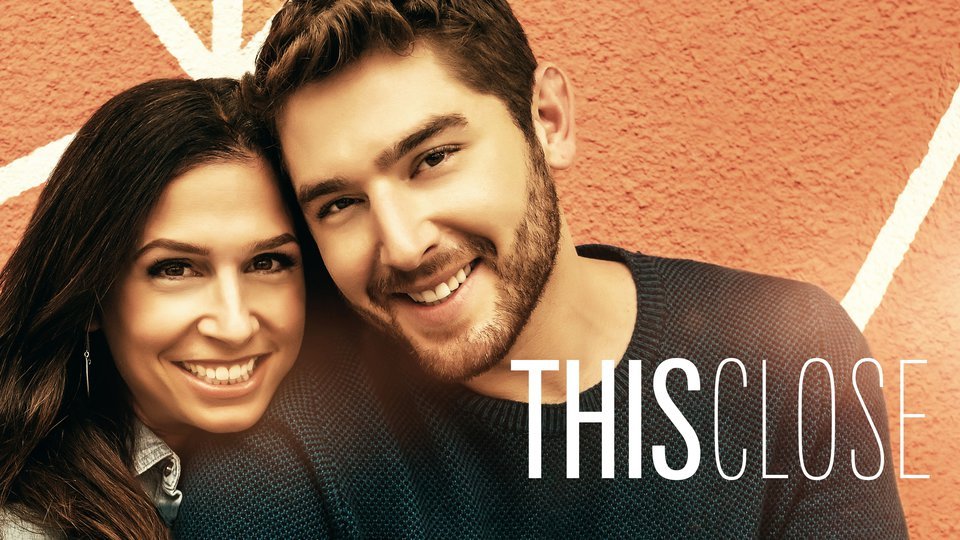 Powered by