CBS Is Ready to Stop Tape-Delaying the Grammys on the West Coast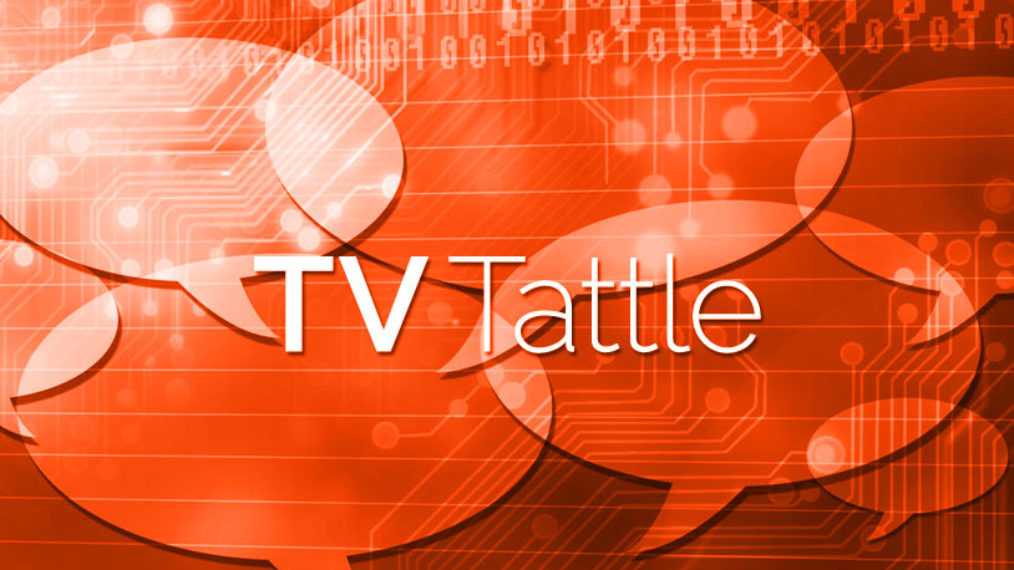 In this social media age, the Grammys have been the last time-delaying holdout among the major awards shows, leaving many Twitter users in the Pacific and Mountain time zones to read about (or watch) big Grammy moments in tweets hours before they are shown on TV. According to Josef Adalian, next month CBS will give its affiliates in those time zones the option of broadcasting live as part of a one-year experiment.
In its fourth-quarter earnings statement, Netflix said: "The growth of Netflix has created some anxiety among TV networks and calls to be fearful. Or, at the other extreme, an NBC executive recently said Internet TV is overblown and that linear TV is 'TV like God intended.' Our investors are not as sure of God's intentions for TV, and instead think that Internet TV is a fundamentally better entertainment experience that will gain share for many years."
The nearly 3 million viewers is a record for a Showtime debut.
The crime-solving iconic character will be in her 30s and likely not white in the CBS pilot. CBS has also picked up a family comedy based on the Australian series Upper Middle Bogan.
Producers don't want boring frequently used titles like "pharmaceutical rep," so they've spiced things up with job descriptions like "healer" and "chicken enthusiast." PLUS: Only on The Bachelor could a war vet become the villain.
Pretty soon, the only way to access HBO in Spain is via the Internet.
Matthew Clate McDaniel, who was part of the 2012-13 History reality show Bamazon, has been charged with shooting and killing a man in Alabama.
Handler tells Howard Stern that she cut McDonald out of her life because she sold stories about her to gossip magazines.
Johnathon Schaech has been cast as the DC Comics cowboy.
A bonus episode of Bachelor Live will air on Feb. 1 instead of Castle's season premiere. Castle returns one week later, on Feb. 8.
Rodger Bumpass, who voices Squidward Tentacles on the Nickelodeon cartoon, was taken into custody Friday night.
Sarah McCammon responded to "everybody freaking out" over her tweet about "this guy" who's "holding dog puppet w/ (Cuban?) cigar in its mouth has camera crew w/ him" by tweeting: "I'm an exhausted working mom and I don't really have time to watch TV!" Some responded that McCammon must be too young to know about Triumph. But McCammon describes herself as an "old millennial," which means she was likely a teenager when Triumph debuted on Conan 19 years ago. It's more like she's had a pop-culture blind spot.
The reality show from the executive producer of Wipeout and Fear Factor will pair 10 expert survivalists with "pampered partners" in the "toughest race of their lives."
Co-host Eddie Trunk says the eight-year-old heavy metal talk show is seeking a new home.
The FX comedy returns March 31.
Details of his role on the Netflix legal drama are being kept under wraps.
Multiple returns are also teased in the new promo.
The Two and a Half Men alum will reprise his role as the doctor who saved Mark Harmon, while Just Shoot Me alum San Giacomo will play a fellow doctor.
"It's so fun to be able to turn that dial way up and leave it there," Allison Williams says of her TV wedding.
A straight to series order has been given to an American adaptation of a Norwegian drama about two boys who witness a murder in the forest.
Jace Alexander, who directed 32 L&O episodes, faces up to seven years in prison.
Hannibal Buress, Patton Oswalt, Theo Von and Jimmy Carr are among the comics releasing standup specials in the coming months.
In Talkative Driver, Fred Armisen plays an unusually chatty car service driver.
The So You Think You Can Dance host announced today she gave birth to a baby boy last week.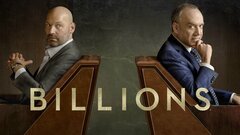 Powered by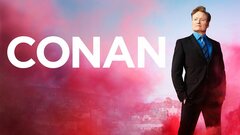 Conan
where to stream
Powered by