What's Worth Watching: 'Suits', 'Arrow', 'Face Off' and more for Wednesday, January 27
Suits (10/9c, USA): The white shoe has finally dropped—metaphorically speaking, because these guys wouldn't be caught dead making such a fashion faux pas—as Mike (Patrick J. Adams) is arrested for fraud, facing a vindictive ADA (24's Leslie Hope) whose sights seem to be set on Mike's protector and mentor, Harvey (Gabriel Macht). The riveting midseason premiere careens from crisis to crisis at the firm, which was already rocked by Harvey's not-quite-public resignation. They need Harvey more than ever, but they also must counsel caution so as not to play their hand to enemies within and without their glass walls. This is great, gripping entertainment, as long as you don't spend too much time thinking about the fact that we're really rooting for someone who broke the law by practicing without a license. By the way, who ratted our hero out?
Arrow (8/7, The CW): Ever wonder what Felicity (Emily Bett Rickards) was like before she met Oliver (Stephen Amell)? You're about to find out, as her post-injury crisis of conscience brings back disquieting memories of the Goth that was. Also looking in the rear-view mirror: Diggle (David Ramsey) and corrupted brother Andy (Eugene Byrd), reflecting on their wartime experience in Afghanistan—a more compelling flashback than the norm—as they join forces to take on a crew of former war profiteers targeting A.R.G.U.S. agents. Significant blood will be shed before this conflict is over.
Face Off (9/8c, Syfy): The challenges just keep getting more imaginative in this exhilarating creature-design make-up competition. Guest judge this week is David Peterson, whose specialty is creating exotic languages, including Game of Thrones' Dothraki dialect. The contestants, in teams of two, must conjure characters inspired by the sounds Petersen has designed for vanished civilizations. It's as awesome as it sounds.
American Crime (10/9c, ABC): Tension builds as sexuality and shame become driving forces in the rape scandal, complicating Taylor's (Connor Jessup) return to public high school. Back at Leyland, tormented and closeted jock Eric (Joey Pollari) opens up to his coach (Timothy Hutton), and co-captain Kevin (Trevor Jackson) lawyers up on the order of his parents, who are more than willing to throw any of his teammates under the proverbial bus.
Inside Wednesday TV: "One last time" is a refrain we're hearing a lot these days regarding Fox's American Idol (8/7c), but it certainly applies to the start of the always intense Hollywood Week, starting this week and continuing into the next, at which point the Top 24 will be chosen. One last time. … PBS's Nova explores the causes and devastation of last April's Himalayan Megaquake (9/8c, check local listings at pbs.org) that killed thousands in the Nepalese mountains, leaving scientists wondering if and when another will strike and how best to prepare. … On TV Land's delightful Younger (10/9c), Liza (Sutton Foster) has joined Kelsey (Hilary Duff) in launching her hip new imprint, but the first author they pursue is interested in them for not exactly professional reasons. … Wild Things With Dominic Monaghan moves from BBC America to, naturally enough, Travel Channel (10/9c), finding the former Lost star in Mozambique in search of the biggest fish in the sea: the whale shark.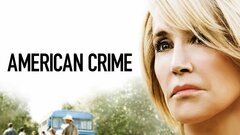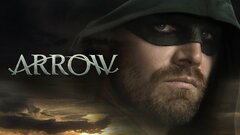 Arrow
where to stream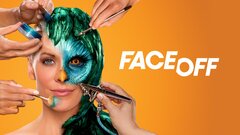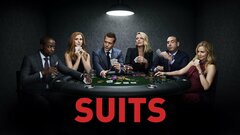 Suits
where to stream