What's Worth Watching: 'The Flash', 'The Grinder', 'Agent Carter' and more for Tuesday, January 26
The Flash (8/7c, The CW): Cisco (Carlos Valdes) feels it first, but soon everyone's in on the bad news: Eobard Thawne (Matthew Letscher), better known as the Reverse Flash, is back in Central City.
The Grinder (9:30/8:30c, Fox): Can't they all just get along? Apparently not. Disgruntled Dean (Rob Lowe) took brother Stewart's (Fred Savage) disinvitation from his home as a sign to jump to another Boise law firm—which has far fewer scruples about letting the faux lawyer speak in court—which is why the siblings are now on different sides of a divorce case. Stewart's kids are kind of missing Uncle Dean, too, so can an overly dramatic (on Dean's part) reconciliation be far behind? … In other Fox comedy news, Niecy Nash is rewarded for having slummed it on Scream Queens by booking a guest appearance on Brooklyn Nine-Nine (9/8c) as Debbie, Captain Holt's' (André Braugher) presumably less restrained sister.
Marvel's Agent Carter (9/8c, ABC): Coming off last week's enjoyable two-hour opener, which sent intrepid Agent Peggy (Hayley Atwell) to 1940s Los Angeles under the handsomely sympathetic supervision of Chief Daniel Sousa (Enver Gjokaj), Our Miss Carter continues investigating the intrigue around Zero Matter. As usual, she finds herself at odds with her bosses, a situation further inflamed by the return of hotheaded Howard Stark (Dominic Cooper).
Finding Your Roots With Henry Louis Gates, Jr. (8/7c, PBS, check local listings at pbs.org): It's not always a laughing matter, but it is all in the family, as humorists Jimmy Kimmel, Bill Hader and legendary producer Norman Lear discover drama in their family trees. Lear learns how his grandparents escaped the pogroms in Russia in the 1880s, while Hader's ancestry is traced back farther than most in this absorbing series, to the family line of Charlemagne.
Inside Tuesday TV: OK, admit it, how many times have you replayed the adorable video of giant panda Tian Tian reveling in last weekend's snowfall? With that in mind, you might want to check out Animal Planet's Panda Republic (8/7c), narrated by Jack Black (Kung Fu Panda 3), a new study of the dwindling world population of this beloved species. … HBO's trenchant newsmagazine Real Sports With Bryant Gumbel (10/9c) begins a new season with an investigative report on the quality of medical care in colleges' football programs, a profile of well-named heavyweight champ Tyson Fury, and a return to the subject of the NFL's ban on marijuana to treat pain among players. … A new season of Travel Channel's Bizarre Foods: Delicious Destinations (9/8c) sends host Andrew Zimmern to Memphis, where he makes us hungry by sampling local BBQ, and less so when he turns his attention to the fabled Elvis sandwich.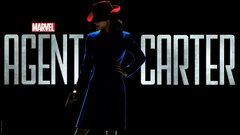 Powered by