'Making a Murderer' Filmmakers Give Update on Steven Avery, Hopes for Season 2 on Netflix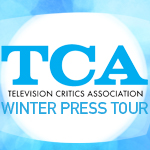 It's been four weeks since Netflix dropped Making a Murderer, and in the ensuing month, the 10-part documentary series about Wisconsin resident Steven Avery and his trials within the criminal justice system has become a cultural phenomenon. Filmmakers Laura Ricciardi and Moira Demos faced reporters during Sunday's Television Critics Association press tour to give an update on Avery, who is currently behind bars after being convicted in 2007 for the murder of Teresa Halbach.
"In the past four weeks, we've had several conversations with Steven Avery," Ricciardi said. "His focus was mainly on his case and he was representing himself. He recently lost a motion and he recently lost an appeal."
"He told us that he's been getting letters of support," added Demos.
RELATED: How Making of a Murderer Is Redefining TV's Obsession With Murder
Avery also requested access to the series, but was denied his request by both his warden and social worker. While Netflix has yet to officially order another season or installment of the series, Ricciardi and Demos say they recorded their calls would Avery should there be a new chapter.
"This story is ongoing, these cases are open, but it's real life," Demos said. "You don't know what's going to happen, so if there are significant developments, we will be there."
In regards to the criticism surrounding the series that not all evidence or perspectives were properly portrayed, Ricciardi and Demos repeatedly insisted that they did not set out to do a documentary about Avery the man, but actually an investigation into the American criminal justice system.
"This is a social justice documentary," Demos said. "We knew this was a controversial project and we were going to be sharing a lot of information that hadn't been talked about. To some degree we were expecting it. But we do not consider this advocacy journalism in the least."
RELATED: More News Scoop From the Television Critics Association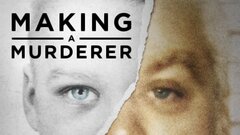 Powered by