Netflix's Ted Sarandos on His $6 Billion Reasons There Isn't Too Much TV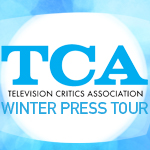 Too much TV? Not according to Netflix's Ted Sarandos.
The Netflix chief content officer revealed Sunday at the Television Critics Association press tour that the streaming service will spend $6 billion this year globally in content—both original and acquired programming.
The continued program expansion comes as Netflix expands to 190 countries, and plans to offer more than 600 hours of original content in 2016. (Netflix currently boasts 70 million subscribers, including 43 million in the United States.)
"Because we're not courting advertisers or programming to a single demographic, we have a unique and expansive opportunity to tell great stories," he said.
Even as Netflix rapidly expands its original programming output, Sarandos told reporters "we don't think we sacrificed an ounce of quality… We don't think there is too much TV. If there is too much TV, someone else is going to have to slow down."
Sarandos was referencing FX Networks CEO John Landgraf's contention that the industry is reaching the breaking point in terms of being able to economically sustain so much first-run fare. (According to FX, there were 412 original scripted series on TV in 2015). Landgraf is predicting a rollback in the coming years.
During FX's portion of the TCA press tour on Saturday, Landgraf expressed frustration that his network needed to show shareholders that it was posting a profit, while Netflix was not held to the same standards.
"FX's earnings alone are many, many times higher than Netflix's globally, many times higher," he said. "There's a perception that I think is very carefully cultivated by Silicon Valley that, essentially, they are going to take over everything, and therefore, they don't have to be held to the same standards in terms of earnings because you are buying the future and the future is theirs… We have to grow that profit year on year, and nobody pays attention to the profitability of many of our competitors."
In response, Sarandos said the "profitability of the company will be mostly driven in international expansion."
The program growth is necessary to maintain subscriber levels, he said, since it's so easy for users to cancel Netflix. "If they are not watching, they will quit."
Sarandos also addressed NBC's recent presentation that revealed Netflix viewership data collected by the research firm Symphony. (Symphony used audio cues from series and purportedly came up with adults 18-49 demographic info for Netflix series like Jessica Jones and Master of None.)
"Maybe it's more fun than talking about NBC ratings," Sarandos quipped. "[But] the methodology doesn't reflect any sense of reality that we keep track of. 18-49 is an advertiser-driven demographic, it means nothing to Netflix."
Sarandos says he's baffled why the broadcast and cable networks want to figure out Netflix viewership data. "If it's a big enough prize, someone is willing to spend a lot of money to track" Netflix ratings, those numbers will eventually come out, he said. "[But] those sample sets don't give you a lot of info when people watching thousands of shows all the time."
Netflix's focus in 2016 includes a large expansion in the kids and tweens arena. "We're doubling down on kids and families," Sarandos said, as the service introduces 20 new original series for kids this year. "Our subscribers with kids in the house tend to be much more engaged."