Netflix Reveals Return Dates for Unbreakable Kimmy Schmidt, Orange Is the New Black; Plus, New Shows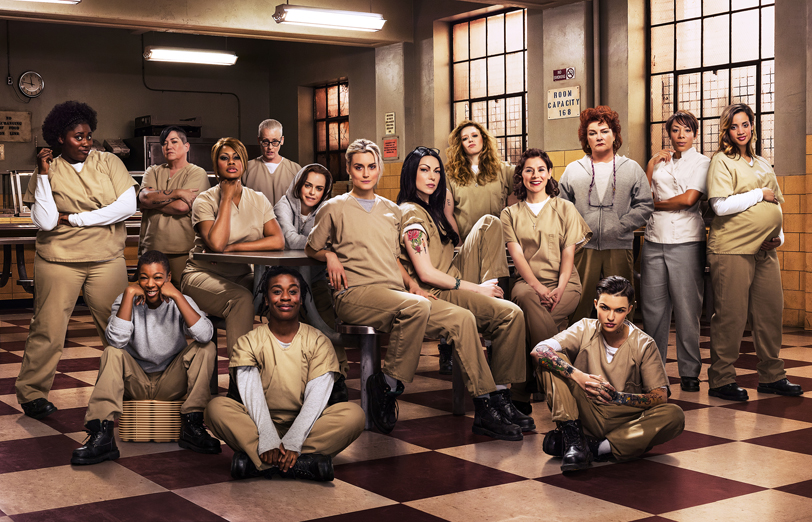 Netflix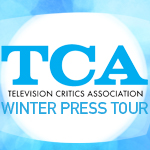 Netflix has announced premiere dates for several new shows, as well as returning favorites Unbreakable Kimmy Schmidt, Orange Is the New Black and Grace and Frankie.
Here's when some of Netflix's signature series are back:
Unbreakable Kimmy Schmidt (starring Ellie Kemper, Jane Krakowski and Tituss Burgess): Second installment premieres globally Friday, April 15, 2016 at 12:01am PT
Grace and Frankie (starring Jane Fonda, Lily Tomlin, Martin Sheen and Sam Waterston): Second installment premieres globally Friday, May 6, 2016 at 12:01am PT
Orange Is the New Black (starring Taylor Schilling, Uzo Aduba, Laura Prepon, Kate Mulgrew, Natasha Lyonne, Laverne Cox): Fourth installment premieres Friday, June 17, 2016 at 12:01am PT
RELATED: Marvel's Jessica Jones Renewed for Season 2 | More News Scoop From the Television Critics Association
And here's the scheduling lineup for Netflix's new series:
Flaked (starring Will Arnett): Premieres globally Friday, March 11, 2016 at 12:01am PT.
Arnett stars as Chip, "a celebrated long-time resident of the insular world of Venice, California who falls for the object of his best friend's fascination." The 8-episode series comes from Arnett and Mark Chappell (The Increasingly Poor Decisions of Todd Margaret). Ben Silverman (Founder and Chairman of Electus), Peter Principato and Mitch Hurwitz (Arrested Development) are also executive producers.
The Ranch (starring Ashton Kutcher, Danny Masterson, Sam Elliott and Debra Winger): First 10 episodes premiere globally Friday, April 1, 2016 at 12:01am PT.
Kutcher plays Colt, a man who returns home "after a brief and failed semi- pro football career to run the family ranching business with his older brother Jameson "Rooster" (Masterson) and father Beau (Elliott), whom he hasn't seen in 15 years." Don Reo (Two and Half Men, My Wife and Kids) and Jim Patterson (Two and a Half Men, Mike and Molly) executive produce with Kutcher.
Marseille (starring Gérard Depardieu): Premieres globally Friday, May 5, 2016 at 12:01am CET
Depardieu is Marseille mayor Robert Taro, who pushes for the construction of a casino in the historic center of the Marina—but the race to replace him threatens to derail his plans.
Stranger Things (starring Winona Ryder): Premieres globally Friday, July 15, 2016 at 12:01am PT.
Written by Matt Duffer and Ross Duffer (Wayward Pines, Hidden), the eight-episode drama starts with the disappearance of a young boy, but leads to a "an extraordinary mystery involving top secret experiments, terrifying supernatural forces, and one very strange little girl."
The Get Down (music drama from Baz Luhrmann): Part-one premieres globally Friday, August 12, 2016 at 12:01am PT.
The show's first six episodes takes place in 1970s New York, and chronicles the rise of hip-hop, punk and disco. Luhrmann is working with Catherine Martin (The Great Gatsby), writer Stephen Adly Guirgis (Th Motherf***er With The Hat), hip-hop historian Nelson George and hip-hop pioneers Grandmaster Flash, DJ Kool Herc and Afrika Bambaataa. The cast includes Shameik Moore, Justice Smith, Herizen Guardiola, Skylan Brooks, Tremaine Brown Jr., Yahya Abdul-Mateen II, JImmy Smits, Giancarlo Esposito and Jaden Smith.
Netflix is also launching more programs for kids and tweens:
Lost & Found Music Studios: Premieres globally on Friday, April 1 at 12:01am PT.
A live action series "about a group of talented teenage musicians who struggle to find their authentic sound and place in the world as they hone their craft at a prestigious music studio."
Kong: King of the Apes: Premieres globally on Friday, April 15, 2016 at 12:01am PT.
An animated TV series set in 2050, "KONG is still the strongest creature ever born with many human traits that make him the ultimate iconic hero."
Word Party: Premieres globally on Friday, June 3 at 12:01am PT.
A vocabulary building show for preschoolers from The Jim Henson Company.