Will 'Strike Back' Alum Philip Winchester Return to the Revived Cinemax Series?
Philip Winchester may wear an ADA's suit and tie these days, but the American actor's resume is filled with action roles on such projects like Flyboys, Crusoe, Camelot, 24, and, most notably, Strike Back.
The actor is currently busy starring as Ben Stone in Dick Wolf's long-running Law & Order: SVU, a character revived from Wolf's quickly-canceled Chicago Justice. However, not too long ago, he was on the aforementioned Cinemax action series playing British commando Sgt. Michael Stonebridge and flaunting a flawless Brit accent, picked up from his English mother.
See Also
The previously-canceled show is making an epic comeback.
From 2010 to 2015, he filmed 41 episodes of Strike Back, successfully paired with Blindspot's Sullivan Stapleton, who played rough-hewn American Damien Scott. There have been rumors that that the much-missed Stonebridge and/or Scott could pop up in an episode of the revamped show. But is Winchester even interested in returning?
First off, he admits to TV Insider that he does "miss the action." He details, "I sat down with Dick Wolf when Justice was on the table, and I said, 'I don't know if I'm your guy. I jump out of helicopters and I punch people in the face.'" He recalls the TV heavyweight replying, "Philip, I don't need you to do that, but I need you to punch people with your eyes." Ha!
Winchester continues, "My hope is that one day, in the not-too-distant future, those worlds will collide and the drama, the stillness, and the great things that I'm learning because of Justice and SVU will mix with some of the acting that I was able to do on Strike Back. I'm keeping my fingers crossed for that down the road—while I still have my knees."
The big question is can a little bit of that "collision" make itself felt on Strike Back's "not so distant future"? We do know from series exec producer M.K Bassett that some popular past cast members are due to appear in Season 5—could Winchester be one of them?
See Also
Plus, more on DA Jack McCoy (Sam Waterston)'s big return.
"It would have been a minor miracle if we would've been able to get over there," the actor answers coyly about visiting the set. The show finished shooting a while back, and is currently airing several weeks ahead of Cinemax's presentation in the U.K. "I don't know if we did or we didn't," he adds with a telling laugh.
So, Strike Back fans, you may have to keep watching.
Strike Back, Fridays, 10/9c, Cinemax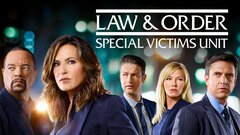 Powered by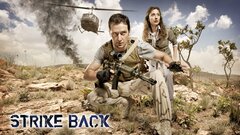 Powered by