'American Idol' Judges (and Winners) Talk the Farewell Season and Why Kelly Clarkson Will Be Coming Back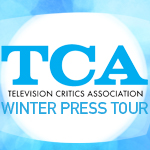 American Idol met with the Television Critics Association for the last time today in Pasadena to discuss the farewell season and the show brought with it not just news, but old faces from the Fox hit's storied past and a lot of nostalgia.
"It's hit all of us at different times," said Jennifer Lopez of the imminent end, while Ryan Seacrest—the only panelist who's been there since the start—is still working through his feelings. "I don't know what to expect that last night. I know it will be emotional and powerful."
To help get the show to its series finale, executive producer Trish Kinane stated that "we're bringing quite a few of the former Idols to help the contestants this season," confirming team-ups and performances "in the middle rounds." In addition, original winner Kelly Clarkson will guest judge on the first Top 10 episodes and have some "sort of presence" in the finale depending on where she is in her pregnancy. As for the original judges, Seacrest offered that we'll see Simon Cowell, Paula Abdul and Randy Jackson "before it's over."
RELATED: The Original Idol Judges Reflect on Season 15
Midway through the panel, Fox brought out former winners Nick Fradiani (Season 14), Kris Allen (Season 8), David Cook (Season 7), Jordin Sparks (Season 6), Ruben Studdard (Season 2), Scotty McCreery (Season 10) and his runner-up Lauren Alaina to discuss their experience after the show and it was pretty eye-opening. "There is no blueprint" to post-Idol life, said Sparks, echoing Allen's comments that "nothing is given to you" just because of a reality-show win. "You have to work for it." Last year's champ Fradiani agreed immediately, adding that "it comes down to the music. You have to put out good material. McCreery encouraged this year's contestants to "surround [themselves] with good people."
Of course, a lot of talk during the session involved the show's still-healthy ratings and whether any of them could see a possible reboot down the line. Judge Harry Connick hedged a bit, stating that he has "no idea what is going to happen two years from now," while colleague Keith Urban joked that nothing ever really ends. "I think the Eagles have had three farewell tours." Lopez, ever the superfan, confessed that she will "always be there when" her Idol family calls. ""You never know…this is an amazing journey.