What's On: 'Nashville' lightens up, Ted Danson on 'Good Place' and 'Actors Studio,' 'Young Sheldon' sees God
A critical checklist of notable Thursday TV:
Nashville (9/8c, CMT): Here's a new concept for the musical drama as it continues its sixth and final season: fun. Though there's still quite a bit of melodrama brewing among the country-music regulars—especially (inevitably) Juliette (Hayden Panettiere), the slowly reforming diva who's now falling for the manipulative pitches of a self-improvement cult—the show is lightening up a bit. Which is a relief after last season, which killed off its leading lady Rayna Jaymes (Connie Britton, now seen to lesser effect on Fox's 9-1-1) and sent her widower Deacon (the estimable Charles Esten, now essentially the series' anchor) into a depressive tailspin. Deacon even smiles a bit in this week's episode, as he considers going on a dinner date with the seemingly ambivalent Jessie (Kaitlin Doubleday), despite fallout from pouty daughter Daphne (Maisy Stella). And in the best news, Luke (Chris Carmack) proves again to be Nashville's unsung hero as he single-handedly pulls jilted Gunnar (Sam Palladino) and henpecked Avery (Jonathan Jackson) out of their funks by putting them all on stage together to do what they do and enjoy best: music. More of that please in these remaining chapters.
The Good Place (8:30/7:30c, NBC): We've all heard forever that the road to "the bad place" is paved with good intentions. But in this most inventive of fantastical network comedies, the bedeviling question is: How to get to the actual "good place?" The latest gambit by Eleanor (Kristin Bell) and her self-defeating pals is to once again try to bring out the best versions of themselves—and that includes their deceptively charming overseer Michael (Ted Danson), who they've decreed an "honorary human" for the occasion. As usual, there are unforeseen complications as they lay a new course and try to avoid the judgment of hell's gatekeepers.
No one would doubt Ted Danson's actual creditials when it comes to humanity—or talent. He's the latest to visit Bravo's Inside the Actors Studio (8/7c) and host James Lipton to discuss his career on TV, which hit a peak early in the long-running hit Cheers, and movies (Three Men and a Baby, Body Heat).
Young Sheldon (8:30/7:30c, CBS): Good place, bad place—it's all theoretical to young Sheldon Cooper (Iain Armitage) in the hit prequel/spinoff, recently renewed for a second season. When the budding genius is sent to Sunday School by concerned mom Mary (Zoe Perry) when she catches him playing Dungeons and Dragons, the unexpected fallout finds the curious lad studying a variety of religions.
Inside Thursday TV: Molly Shannon guests on NBC's Will & Grace as Val, a wacky neighbor of Jack's (Sean Hayes) who becomes the victim of his new occupation as Lyft driver. … At the risk of developing early-onset awards fatigue, The CW offers the 23rd annual Critics' Choice Awards (8/7c), with Olivia Munn hosting from Santa Monica's Barker Hangar. Among the nominees, I'm rooting for Hank Azaria from IFC's Brockmire as comedy actor, since he'll probably be overlooked everywhere else. … Intriguing streaming import of the week: Contact (Walter Presents), a supernatural crime drama from France about an FBI consultant (Thomas Jouannet) who can intuit secrets and memories by touching objects. He decamps back to his home country of France when his gift reveals his investigator brother may be in danger. … Allison Janney, who just won a Golden Globe for her performance in I, Tonya, once again demonstrates her gift for extreme comedy in CBS's Mom (9/8c) as Bonnie goes through withdrawal when she tries to give up coffee.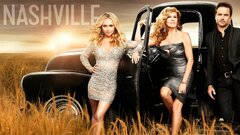 Powered by