Marvel Comics Legend Stan Lee, 95, Accused of Sexual Assault and Harassment
Just one day after Runaways and Future Man were each renewed for a second season on Hulu, Marvel fans are getting much less positive news: Stan Lee, the co-creator of the comic-book franchise, has been accused of sexual misconduct.
The Daily Mail reports that the 95-year-old is currently in a legal dispute with the nursing company that provides in-home care for the L.A.-based mogul. A number of nurses who have provided care for Lee filed complaints with management over his alleged inappropriate groping and harassment.
After receiving the complaints, the company's owner claims to have spoken with Lee directly. It's unclear if any changes occurred after that, but the company stopped working for the entertainment executive in 2016.
Among the accusations against him are that he was "handsy" with the female staff. One report says he even went so far as to ask for oral sex in the shower and to be "pleasured" in his bedroom. "He doesn't seem to care what people think of him, he's lost his filter," detailed another source. "There has been a stream of young nurses coming to his house in West Hollywood and he has been sexually harassing them. He finds it funny."
Lee addressed the claims via a statement through his lawyer: "Mr. Lee categorically denies these false and despicable allegations and he fully intends to fight to protect his stellar good name and impeccable character. We are not aware of anyone filing a civil action, or reporting these issues to the police, which for any genuine claim would be the more appropriate way for it to be handled. Instead, Mr. Lee has received demands to pay money and threats that if he does not do so, the accuser will go to the media. Mr. Lee will not be extorted or blackmailed, and will pay no money to anyone because he has done absolutely nothing wrong."
On the other hand, representatives from the home care company currently working for Lee have only positive things to say about the elderly icon, calling him "polite, kind and respectful" to their staff.
Stay tuned for more updates on this ongoing story.
Powered by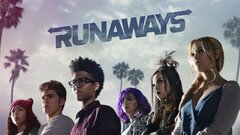 Powered by