Chris Carmack Teases What May Happen to Will in 'Nashville's Final Season
Sometimes you have to get by with a little help from your friends. In the newest episode of the music-heavy CMT drama, Nashville, aimless singers Will (Chris Carmack) and Gunnar (Sam Palladio) decide to pool their talents to form a country group. To perfect their sound, they need Avery (Jonathan Jackson), who's reluctant to join them due to his own drama. Carmack fills us in on what's going down.
How do Will and Gunnar persuade Avery to join?
When you get Will and Gunnar in a room having a good time and maybe a couple of drinks, they have a lot of ideas that you might not classify as good ideas. So they decide to kidnap Avery and bring him to one of their gigs and throw him onstage and give him a baptism by fire. That was a fun scene to do!
Musicians can be temperamental. How does being in a band affect the guys' friendship?
Creative differences come into play. They start inserting their egos to some extent: What songs are we going to perform? Are we going to do songs that Will sings, that Gunnar sings, that Avery sings? Who wrote what? What's our sound? You have three headlining artists who are all pulling in different directions.
This is the final season. What do you hope will happen for Will before the series ends?
I'd like to see Will get some serious success in the music world. It's great that he's found himself and he's comfortable with who he is in the industry. Not everybody can be a star. But it would be nice if he was on the upward trajectory.
Nashville, 9/8c, CMT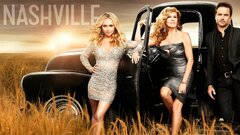 Powered by