What's On: 'Long Road Home' finale, a 'Voice' winner, 100th 'Major Crimes,' Murder-cide with Amy Sedaris
A critical checklist of notable Tuesday TV:
The Long Road Home (10/9c, National Geographic Channel): The moving final chapter of the gripping combat docudrama brings the battle in Sadr City, Iraq to a close, but not without fateful casualties. Soldiers dream of their homecoming while loved ones back at Fort Hood continue the vigil and await word of those whose lives hang in the balance. A moving coda honors the fallen as well as those still living with the mental scars of the 2004 ambush. Followed by a documentary, Heroes of The Long Road Home (11/10c), reported by ABC News correspondent Martha Raddatz, on whose book the miniseries was based.
The Voice (9/8c, NBC): Someone from either Team Adam, Team Blake or Team Miley (sorry, JHud) will be crowned the winner in a two-hour finale that, as usual, will upstage the coronation with many celebrity performances. The roster includes Kelly Clarkson, who'll be a coach in the spring season—take that, American Idol—Demi Lovato, N.E.R.D., Charlie Puth, Sia and Season 12 winner Chris Blue, who will be introduced by his coach, Alicia Keys, who'll be back in the revolving chair this spring. The Top 8 from this season will collaborate with guest artists including Bastille, Vince Gill, Billy Idol, Jessie J, Norah Jones, Bebe Rexha and Sia.
Major Crimes (9/8c, TNT): The crime drama reaches a milestone in its final season, marking its 100th episode in the first of two back-to-back hours. In the first, the team's current investigation exposes a series of sexual assaults in the sports bar Tackles. Stay tuned for the resolution of the season's second mystery arc at 10/9c, as Sharon (Mary McDonnell) solves the latest crimes while making decisions about her health.
At Home with Amy Sedaris (10:30/9:30c, truTV): The surreal sendup of homemaking shows puts a bow on its wacky first season when Amy welcomes the reliably intense Michael Shannon, playing a stranger with car trouble who takes advantage of the happy hostess's hospitality. Until a corpse is discovered. It's a merry case of murder-cide!
Inside Tuesday TV: In anticipation of the annual Christmas Day episode, marking Peter Capaldi's Doctor regenerating into a first, a female Doctor (Jodie Whittaker), BBC America begins a seven-day, 24-hour "takeover marathon" of Doctor Who episodes featuring David Tennant, Matt Smith and Capaldi. … HBO's four-part series 15: A Quinceanera Story (7/6c), with documentary shorts airing through Friday at the same time, profiles five Latina girls from varying cultural and socioeconomic backgrounds as they prepare for the traditional rite of passage on their 15th birthday, revealing the challenges and complexities and joys of Latina life in the U.S. … Or you could opt for the unreality of a new season of Bravo's The Real Housewives of Beverly Hills (9/8c), with Teddi Mellencamp Arroyave joining the cast and Camille Grammer returning. … An ABC News team led by anchor Robin Roberts relive The Year: 2017 in a two-hour special (9/8c) recalling news stories from a turbulent 12 months many of us would likely just as soon forget. … Spike's documentary I Am Sam Kinison (10/9c) explores the life of the outrageous comedian, with tributes from family members and celebrated friends including Jay Leno, Bob Saget, Joe Rogan, Tommy Chong, Charlie Sheen and Judy Tenuta.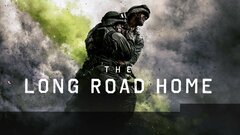 Powered by