'Marvel's Agents of SHIELD': Daisy is Forced to Show Off her Quake Skills (VIDEO)
In Friday's episode of Marvel's Agents of SHIELD, Daisy (Chloe Bennet) is asked to showcase her Inhuman skills…but naturally, she initially rejects the notion.
"Maybe I don't feel like performing on cue today…unless you have peanuts," she retorts in the exclusive video below. But after some, um, persuasion, she does as requested.
Unfortunately for Daisy, her reputation as the Destroyer of Worlds has preceded her…
Marvel's Agents of SHIELD, Fridays, 9/8c, ABC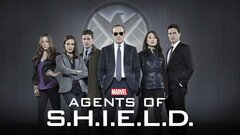 Powered by