What's On: A Ben Bradlee Bio, 'Good Doctor' fall finale, 'Man v. Food'
A critical checklist of notable Monday TV:
Newspaperman: The Life and Times of Ben Bradlee (8/7c, HBO): If there's truly such a thing as rolling in one's grave, late Washington Post editor Ben Bradlee's would be at earthquake level during the ongoing "fake news" ballyhoo coming from the current White House. This engaging 90-minute biographical portrait of the larger-than-life journalist anticipates the release of Steven Spielberg's feature film The Post, already generating Oscar buzz (including for Tom Hanks' performance as Bradlee). Largely narrated by Bradlee, using audio excerpts from his memoir, Newspaperman charts this restless, reckless soul's career from foreign correspondent and ethically challenged intimate of JFK to his role of a lifetime at the Post. He transformed the paper into an investigative powerhouse, culminating in breaking the Watergate story and earning the powerful enmity of the Nixon White House. Fellow titans including Tom Brokaw, Norman Lear and Jim Lehrer recall Bradlee at his best and worst (the Janet Cooke debacle), and the remembrances by those who worked alongside him are entertaining and inspiring, honoring a crusader for truth.
The Good Doctor (10/9c, ABC): In the last new episode until the new year, Dr. Shaun Murphy (the terrific Freddie Highmore) clashes with his mentor Dr. Glassman (Richard Schiff) about the autistic savant's need for a therapist in his everyday life. There also appears to be a timely subplot about workplace sexual misconduct involving Dr. Claire (Antonia Thomas). Hurry back, Dr. Shaun. You're one of the few bright spots in another dismal fall network season.
Man Vs. Food (10/9c, Travel Channel): Pass the Pepto. Recalling too-recent memories of our own gastronomic adventures over Thanksgiving, Casey Webb is back for a second season of cross-country culinary challenges. In back-to-back episodes, Webb first heads to Los Angeles for a burger-pizza hybrid and a spicy Zombie Burrito palate tester; then it's off to Boston for a 2.5-pound prime rib and a 4.5-pound Irish breakfast. Sponsored by Tums, perhaps?
Inside Monday TV: A busy day for streaming imports on Acorn TV. The fourth season of New Zealand's Brokenwood Mysteries begins a four-week run of feature-length puzzles. Also on tap: the medical dramedy The Indian Doctor, and new episodes of A Place to Call Home and Love, Lies & Records. … NBC's The Voice (8/7c) is down to its Top 10, but the performance the network is touting is a duet of its lovebirds Gwen Stefani and Blake Shelton on her new holiday single "You Make It Feel Like Christmas." … ABC's The Great Christmas Light Fight (8/7c) turns on its fifth season with two hours of juiced-up holiday displays across the country. The ultimate winner will take home $50,000—which might just pay the electric bill. … Discovery's Cash Cab (10/9c) is back, this time with a celebrity twist. In back-to-back episodes hosted by Ben Bailey, unwitting passengers are joined by Scott Bakula and Gilbert Gottfried.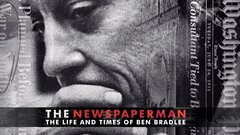 Powered by