What's On: '60 Minutes' and 'Carol Burnett' Retrospectives, Streaming Across the World, 'Curb' Finale
A critical checklist of notable weekend TV:
Fifty Years of 60 Minutes (Sunday, 7/8c, CBS): Still the gold standard of TV newsmagazines, 60 Minutes looks back at its most memorable moments with world leaders and celebrities, con artists who deserve to be ambushed, exotic beasts in remote locales, whatever it takes to make a great story that adheres to the rules set five decades ago by Don Hewitt: "Keep it timely, keep it relevant and never be dull." Though the disgraced Charlie Rose is nowhere in evidence, the special retrospective honors the distinguished correspondents, past and present, who burnished the show's reputation with their reporting, including the late Mike Wallace. Morley Safer, Bob Simon, Ed Bradley, Andy Rooney, Harry Reasoner and more. The only flaw: It should have been at least 120 minutes.
The Carol Burnett 50th Anniversary Special (Sunday, 9/8c, CBS): Two hours may not be enough to contain all the fond memories fans have of what may be the greatest comedy-variety series ever. The legendary Carol Burnett returns to her original soundstage at CBS Television City, with co-stars Vicki Lawrence and Lyle Waggoner, to celebrate the greatest sketches from the beloved series' 11 seasons. Famous fans paying tribute include Jim Carrey, Kristin Chenoweth, Stephen Colbert, Jane Lynch, Martin Short, Harry Connick Jr. (who joins Carol in singing the theme song) and frequent guest Bernadette Peters. Those of us who were there on Saturday nights were so glad we had that time together in the 1960s and '70s, and we're bound to feel the same about Sunday's special.
Curb Your Enthusiasm (Sunday, 10/9c): Expanding to 50 minutes to close out the season—and who knows when or if the mood will strike Larry David to return—Larry clashes with work associates and ungrateful houseguests in a finale episode titled "Fatwa!" Does that mean the show goes on? Or is he still in danger from the disgruntled ayatollah? It probably won't end well, in any case.
Also wrapping for the year: Epix spy drama Berlin Station (Sunday, 9/8c), which ends its second season with the Station investigating the recent assassination while a protest grows outside the U.S. Embassy.
Doctor Who?: Before she becomes the first female Doctor in Doctor Who history, check out Broadchurch star Jodie Whittaker in a twisty British thriller in which she plays a very different sort of doctor. In the four-part Trust Me (streaming Friday on Hulu), she plays a dedicated nurse who is fired for whistleblowing and relocates to a small rural hospital in Edinburgh, where she assumes a friend's identity as an Emergency doctor. She's almost immediately over her head in this deceit, and you almost can't help rooting for her, despite the high and crazy stakes of her subterfuge.
Wide World of TV: Trust Me is one of an unusual number of international series launching on Hulu and other platforms this weekend. Other Hulu titles available Friday include Midnight Sun, a moody Swedish-French crime drama, and the eight-part Danish thriller Below the Surface, set over eight days of a hostage crisis on an underground subway train.
Netflix's first original German series, Dark (Friday), plays with time in an ominous scenario involving the disappearance of two young children that harks back to 30-year-old mysteries. There's a Twin Peaks feel to this creepy series, although unlike Showtime's reboot, you might actually care about the characters here.
Imported from HBO's European arm, and airing in its entirety Saturday (starting at 1 pm/12c) on HBO Signature, though available Friday on HBO's apps and On Demand, is the Czech Republic drama Wasteland, as gloomy as it sounds as it tracks yet another disappearance of a young girl. The missing teen is the daughter of a village mayor who's taking an unpopular stand against a mining company. In any language, it sounds like a conspiracy is brewing.
Andi Mack (Friday, 8/7c, Disney Channel): The acclaimed teen dramedy delivers an object lesson in bias and diversity when Jefferson Middle School divides Andi's (Peyton Elizabeth Lee) classmates into two groups in a "social justice experiment" where one group is severely disadvantaged. Adding to Andi's angst: discovering that the family home is being sold.
The Exorcist (Friday, 9/8c, Fox): Nearing the end of its second season, the horror series pulls no punches in the exorcism of Andy (John Cho), when the priests enlist one of Andy's foster kids to reach out to the possessed soul. Mayhem, naturally, ensues, against a very rainy backdrop. Flashbacks provide disturbing insight into the relationship of Mouse (Zuleikha Robinson) with former Father Marcus (Ben Daniels) as their reunion beckons.
Christmas Movies Galore: If you haven't put up or trimmed your tree yet, a new wave of holiday movies would make excellent saccharine backdrop. Among the many choices: Hallmark's Christmas in Evergreen (Saturday, 8/7c), set in magical small-town Vermont, and Christmas at Holly Lodge (Sunday, 8/7c), in which an innkeeper (Alison Sweeney) clashes with a developer (Jordan Bridges), but you can guess how that ends; plus two on Hallmark Movies & Mysteries: Christmas in Angel Falls (Saturday, 9/8c), in which an angel (Rachel Boston) helps yet another bucolic berg recapture its yuletide spirit; and Magical Christmas Ornaments (Sunday, 9/8c), in which the charmed trinkets help a book editor realize her romantic dreams. They'd better!
Lifetime weighs in with Four Christmases and a Wedding (Saturday, 8/7c), which pretty much writes itself. And in the timely My Christmas Prince (Sunday, 8/7c) an event planner discovers her European beau is actually a prince in line for the throne. Calling Meghan Markle!
Elsewhere, UP presents 12 Days of Giving (Sunday, 7/6c), in which a man wins a small fortune and decides to become a small town's secret Santa. And TV One's Miss Me This Christmas (Sunday, 7/6c) is a romantic Christmas comedy about a couple on the verge of divorce until … you figure it out.
Late Night Comedy: Don't look for Russell Simmons' name when HBO launches the stand-up series All Def Comedy (Friday, 10/9c). The network is scrubbing his name and severing ties with the producer, the latest high-profile figure to be accused of sexual misconduct. … All systems go for HBO's stand-up special Michelle Wolf: Nice Lady (Saturday, 9/8c), in which the rising star (The Daily Show With Trevor Noah and veteran of Late Night With Seth Meyers) sounds off on feminism and other topical topics. … Saturday Night Live begins its run of December originals with Saoirse Ronan (Lady Bird) making her hosting debut, and U2 returning for its fourth tour as musical guest.
Killer TV: Charles Manson may be dead, but his notoriety lives on. History's two-night Manson Speaks: Inside the Mind of a Madman (Sunday, 9/8c; concludes Monday) unearths 26 hours of never-broadcast audio recordings that retired L.A. detective Cliff Shepard believes may shed light on other crimes not previously connected to Manson and his twisted "family."
Scandal's Guillermo Diaz, who plays resident psychopath Huck, is Investigation Discovery's Dating Game Killer (Sunday, 8/7c), playing serial killer Rodney Alcala, who was charming enough to get cast on The Dating Game in 1978 but who in real life may have lured as many as 130 women and children to their death. Emmy winner Carrie Preston co-stars as a mother seeking justice for her murdered daughter, and Prison Break's Robert Knepper and Valor's Matt Barr as detectives on the hunt to take Alcala down.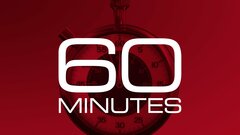 Powered by